National Protect Your Hearing Month Focuses On A Leading Cause Of Long Term Disability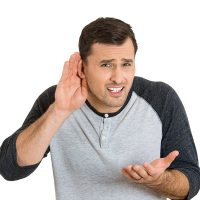 The month of October is designated as National Protect Your Hearing Month and raises awareness about a common, chronic condition that is a leading cause of long term disabilities. It is important to be aware of ways to protect your hearing and your rights regarding Social Security disability benefits in the event hearing loss prevents you from working.
Warning Signs For Hearing Loss
National Protect Your Hearing Month focuses on how you can prevent hearing loss from impacting your overall quality of life and causing long term disabilities. The Centers for Disease Control and Prevention (CDC) warns that there is no cure for hearing loss, which makes early detection and intervention so important. Many people live with subtle losses in hearing years before it reaches the point of causing long term disabilities. Signs hearing loss could be an issue in your future include:
Difficulty hearing high pitched sounds, such as a doorbell or alarm clock;
Difficulty hearing conversations in loud and noisy rooms;
Difficulty hearing when talking on the phone;
Having to turn the volume up higher than normal on your television or stereo;
Having to ask people to repeat themselves frequently;
Ringing in the ears;
Balance issues;
Difficulty communicating and increased isolation.
Hearing loss can have a variety of causes. Exposure to loud noises, either at home or in the workplace, is one of the most common. Turning down the volume, wearing earplugs at work, and taking frequent breaks from noisy environments can all help prevent further damage.
Social Security Disability Benefits For Hearing Loss
Studies conducted by the CDC indicate that hearing loss is the third most common type of chronic condition in the United States and is more prevalent than diabetes or cancer. It is also a common cause of long term disabilities, preventing sufferers from working and providing for themselves and their families.
Fortunately, Social Security Disability Insurance (SSDI) is available for people with hearing loss-related impairments. You may qualify for financial benefits that can help offset the lost  income you suffer due to hearing loss, provided you meet the following requirements:
Your hearing loss is medically documented;
A doctor has confirmed your status as being disabled;
You are unable to work for a year or longer;
You have been employed over the past year;
You have earned enough required work credits.
Unfortunately, applying for Social Security disability benefits is rarely easy and many claims end up either being denied or disputed. Be aware that you have the right to appeal any decisions that are not in your favor. While it may take some effort, obtaining these benefits can make a major difference in your quality of life and in dealing with hearing loss-related disabilities.
Contact Us Today for Help 
For people who suffer hearing loss, Farrell Disability Law is here to help you get the disability benefits you are entitled to. Call or contact our Orlando Social Security disability attorney online and request a consultation in our office today.
Source:
cdc.gov/mmwr/volumes/65/wr/mm6515a2.htm