New Conditions Added to the Compassionate Allowance Program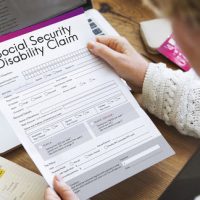 Experiencing the onset of a disability can be a devastating event. Whether physical or mental in nature, having to compensate and make adjustments for actions which, just before, were an afterthought, can bring down the psyche of even the most strong-willed individual. Another aspect of a person's life that typically suffers when he/she suffers from a disability is his/her employment. In many cases, the onset of a disability will have a negative effect on a person's employment, from affecting the completion of simple tasks to preventing him/her from working altogether. Fortunately, the Social Security Administration (SSA) provides financial relief for those suffering from long-term disabilities through the Social Security Disability Insurance (SSDI) program. However, as with all government benefits, obtaining SSDI benefits can be tricky, and retaining the services of an experienced disability benefits attorney is crucial in this regard. Recently, the SSA added some new conditions to its Compassionate Allowance Program, providing a fast track for sufferers to receive SSDI benefits. A discussion of this new development, as well as a brief summary of the Compassionate Allowance Program, will follow below.
New Conditions
As alluded to above, the SSA, the entity that examines SSDI applications, recently added five new conditions to its Compassionate Allowance Program. Specifically, the following conditions are now part of the Compassionate Allowance Program:
Fibrolamellar Cancer;
Megacystis Microcolon Intestinal Hypoperistalsis Syndrome;
Megalencephaly-Capillary Malformation Syndrome;
Superficial Siderosis of the Central Nervous System, and
Tetrasomy 18p.
The Compassionate Allowance Program
The Compassionate Allowance Program came about in response to complaints by SSDI applicants regarding long delays in the disability determination process. Essentially, the Compassionate Allowances Program provides a fast track for applicants having a predetermined disability. In such a case, an SSDI application, and the associated benefits, can be quickly approved to disability applicants whose medical conditions are so serious that they would qualify as disabled under an SSA impairment listing. Consequently, this Program allows the SSA to quickly target obviously disabled applicants and grant them benefits soon after applying. By way of example, the average processing time for a Compassionate Allowance applicant is 19 days.
As with any SSDI application, the applicant will still need to provide medical evidence to prove that he/she in fact has one of the conditions listed on the Compassionate Allowance Program list. In some cases, this may be the most time-consuming aspect of such an application, as it can sometimes take weeks or months for medical professionals to submit the necessary documentation to the SSA examiner. Engaging a disability benefits attorney prior to filing an SSDI application can help to ensure that the proper documentation is on hand when the application is filed. In any event, if an applicant is found to have a condition listed on the Compassionate Allowance Program list, then that applicant is placed on a fast track for approval.
One thing to keep in mind, however, is that, while the Compassionate Allowances Program allows a disability determination to be made more quickly, SSDI beneficiaries still have to wait at least five months after the onset of his/her disability to begin receiving benefits (and 24 months after the onset date before Medicare benefits begin).
Get Help
If you have suffered a disability which prevents you from continuing in your present occupation, contact a disability benefits attorney as soon as possible. Whether you are contemplating filing a claim for SSDI benefits, or have already begun the process, and are curious what your chances are, the  legal team at Farrell Disability Law has the experience necessary to analyze your claim, and help you develop a strategy to get you the benefits you deserve. Contact our Jacksonville office today.
Resources:
doverpost.com/news/20180821/social-security-adds-5-compassionate-allowance-conditions