New Test Could Help People With Long-Term Disabilities Caused By Traumatic Brain Injuries (TBI)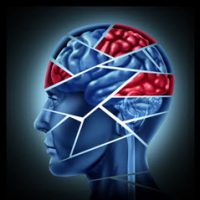 Long-term disabilities often happen as a result of accidents. Traumatic brain injuries (TBI) are one of the most common causes. Even minor bumps, blows, or jolts to the head can cause serious impairments that prevent you from working or attending to daily tasks. Unfortunately, proving traumatic brain injuries in order to receive long-term disability (LTD) benefits can prove challenging but a new blood test could make the process easier.
TBI And Long-Term Disabilities
The Centers for Disease Control and Prevention (CDC) reports that traumatic brain injuries are a leading cause of long-term disability in the United States. They often occur in car, bike, and pedestrian accidents, due to slips and falls, and as a result of a lack of proper safety precautions when engaged in sports or recreational activities.
Even a seemingly minor blow or jolt to the head can disrupt neural pathways in the brain. While symptoms may be subtle at first, serious long-term impairments can occur as a result. These include:
Physical impairments, resulting in a loss of balance and coordination;
Sensory impairments, resulting in the loss of hearing or sight;
Cognitive impairments, impacting memories and the ability to perform even simple tasks;
Communication impairments, making it difficult to convey thoughts and feelings or understand what is being said.
Long-Term Disability Benefits For Traumatic Brain Injuries
If you suffer long-term disabilities as a result of TBI, you may be entitled to benefits through an employer-provided insurance policy. However, providing proof of your condition and the impairments you suffer as a result can prove challenging. Doctors have long relied on medical questionnaires in which victims self-report symptoms, which are often scrutinized and disputed by insurers. A newly developed blood test could make the process of applying for LTD benefits easier by providing more concrete proof.
According to a January 2021 ABC news report, an American company recently developed a handheld device that can be used by doctors and hospital emergency staff in detecting changes within the blood of TBI victims. Within 15 minutes of giving the simple test, medical providers can identify signatures within the blood that indicate a brain injury has happened. This can prompt them to run additional testing, such as magnetic resonance imaging (MRI) and computed tomography (CT) scans to further detect the degree of damage done.
Blood test results could also be used as medical evidence when filing disability claims, in combination with other medical records, testimony from the doctor, and statements from the victim as well as their family members.
Let Us Help You Today
Traumatic brain injuries (TBI) can impact every area of your life and may prevent you from working now and in the years to come. At Farrell Disability Law, we are dedicated to helping TBI victims get the long-term disability benefits they deserve. Call or contact our Jacksonville long-term disability attorney online and request a consultation in our office today.
Resource:
abcnews.go.com/Health/traumatic-brain-injury-test-game-changing-concussion-experts/story?id=75179824
https://www.mydisabilitylaw.com/autoimmune-disorders-and-social-security-disability/