Obesity And Social Security Disability Insurance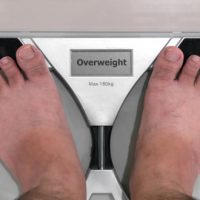 Social Security Disability Insurance (SSDI) benefits are intended to provide financial support for individuals who are unable to work due to a debilitating disability. To ensure that this is the case, the Social Security Administration (SSA), the agency that examines SSDI applications, offers detailed descriptions as to what constitutes a debilitating disability. These descriptions are so detailed that having an experienced attorney to help navigate the SSDI application process is a tremendous advantage. Recently, questions have arisen as to whether morbid obesity that prevents an individual from working constitutes a disability. An analysis of whether morbid obesity fits within the SSA's current listing of impairments, and how it can affect one's residual functional capability, such that one may be able to receive SSDI benefits, will follow below.
Obesity, Generally
An individual having a body mass index (BMI) of 30 or more may be considered obese, while a BMI of 40 or more may be considered morbidly obese. These numbers are not absolute, however. When considering obesity, a medical professional will also look at excess fat, as someone with a large percentage of their weight coming from muscle may have an elevated BMI but not be obese. Conversely, a person may have a healthy BMI, but if a small percentage comes from muscle, they will most likely have an unhealthy percentage coming from fat. Generally, obesity manifests itself with regard to a low metabolism, which involves, among other symptoms, a large waist, insulin resistance, elevated triglyceride levels, and high blood pressure.
Previously, obesity was considered a disability for SSDI benefits, but, in 1999, the SSA deleted the listing, although it still must be considered in the evaluation process. What this means is that, to qualify for SSDI benefits, an individual needs more than a low metabolism. Rather, the obesity must contribute to or cause damage to another disease, and also lead to limited mobility or functional abilities, such that the individual's situation constitutes a disability.
The Listing of Impairments
Because obesity is not listed in the Listing of Impairments, the SSA will only consider obesity under the Listing if its limitations on the individual are equivalent to another category in the listing or it causes or contributes to another listed impairment. As an example of the former, if obesity makes an individual unable to walk (i.e., the individual can only move through the help of a wheelchair), then the condition may qualify as being equivalent to an individual who cannot walk due to amputation. As an example of the latter, when obesity is a cause of diabetes, it may be deemed to be contributing to that disease. Thus, an individual can be awarded SSDI benefits for obesity, but only if he/she can demonstrate that the physical symptoms as a result of the obesity prevent him/her from working.
The Medical-Vocational Allowance
If obesity cannot qualify under the Listing of Impairments, the SSA will then assess an individual's residual functional capacity. In other words, obesity can limit one's ability to function, based on where the excessive fat is carried. For example, an obese individual may have trouble walking, standing, sitting, balancing, lifting items, and bending over, among other activities. Thus, if an obese individual suffers from walking, standing for long periods, or even sitting for long periods, the SSA may consider the pain to be a limiting symptom as part of one's residual functional capacity.
This analysis of one's residual functional capacity will then be used to determine what jobs one can do, if any. If the SSA determines that there are some jobs an obese individual can do, they will deny the SSDI claim. However, if the SSA determines that, due to obesity and its symptoms, there are no jobs that can be performed, an individual may be awarded medical-vocational allowance benefits.
Get Help
If you have filed (or are considering filing) a claim for SSDI benefits, and you feel that your obesity may contribute to your disability, contact the experienced disability legal team at Farrell Disability Law as soon as possible. It is crucial to have someone on your side as experienced as their attorneys are who can maneuver through the process in such a way to best present your evidence and give you the best chance for success. Contact our Jacksonville office today.
Resources:
newhealthadvisor.com/is-obesity-a-disability.html
ssa.gov/disability/