Options For Supplementing Your Long-Term Disability Benefits In Florida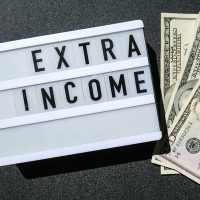 Long-term disability benefits are often available through your employer, included as part of your overall compensation package. They can help to offset lost wages in the event you suffer from an accidental injury, serious illness, or chronic health condition that prevents you from working for a year or longer. However, they typically only reimburse a portion of your prior earnings. Our Jacksonville long-term disability lawyer explains some options that can help in supplementing these benefits.
How To Supplement Employer-Provided Long Term Disability
Many people receive long-term disability benefits through their employer. If you suffer any type of chronic medical condition that could become disabling or are diagnosed with a serious illness or injuries that prevent you from working, it is important to review the terms of your policy. Under the Employee Retirement Income Security Act of 1974, your employer is required to provide copies of all policy-related documents, free of charge and at your request.
Carefully review all terms and pay close attention to the Summary of Benefits. This will explain the amount of any long-term disability (LTD) payments you are entitled to, how long they will last, covered conditions, and other stipulations. However, be aware that in most cases, LTD insurance will only cover up to two-thirds of your lost income. To ensure you can continue to provide for yourself and your family, consider options for supplementing this coverage:
Supplemental long-term disability insurance: Privately purchased, supplemental long-term disability insurance can cover gaps in income. As with your employer-provided coverage, review all policy documents carefully to familiarize yourself with the terms.
Social Security disability insurance: You may be entitled to disability benefits through the Social Security Administration, provided you have earned enough work credits and have a qualifying medical condition. However, this may reduce employer-provided LTD benefits, depending on the amount you receive.
Loan protection insurance: Long-term disability insurance covers lost income. For help in paying bills, review all loan documents. Your mortgage, car payment, and any personal loans you have may include provisions waiving payments while you are disabled.
Other Options For Supplementing LTD Benefits
In addition to supplemental  insurance, there are other ways to stretch your disability income:
Saving money prior to being unable to work: If you are aware that a condition could leave you disabled in the future, consider creating a special savings fund now.
Working part-time: Disability insurance may allow you to earn some income via part-time work. However, pay close attention to income limits to avoid having benefits reduced or denied.
Borrowing money: Withdrawing money from your 401k or other retirement accounts or borrowing from friends can help in maintaining your standard of living, but should be considered a last resort.
Discuss Your Options With Our Jacksonville Long-Term Disability Attorney
At Farrell Disability Law, we help you get the maximum amount of disability benefits you are entitled to. To discuss your options and ways to supplement your income, call or contact us online and request a consultation in our Jacksonville or Orlando office today.
Sources:
dol.gov/general/topic/health-plans/erisa
ssa.gov/benefits/disability/#anchor2