Pregnancy As A "Pre-Existing Condition" In Long-Term Disability Insurance Policies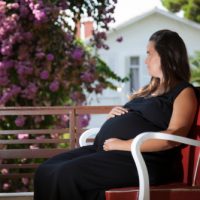 In terms of unsung heroes, long-term disability (LTD) insurance has to be ranked near the top. Typically an afterthought when filling out forms on an employee's first day, most people do not pay any attention to this potentially catastrophe-saving employee benefit. In fact, it is most likely only when an employee is in need of the benefits provided by LTD insurance that he/she actually looks at what is included, since the policy is intended to provide a financial benefit if one is unable to work for a specified period of time. Nevertheless, it is always important to read the fine print, as the details included in the policy are typically the difference between receiving benefits and getting denied. And, if an employee is, in fact, denied, retaining the services of an attorney experienced in LTD disputes is just as crucial as the policy itself. Recently, a Florida court held that the pre-existing condition of a woman's pregnancy was not a sufficient basis for the denial of LTD benefits. A discussion of pre-existing conditions in the context of LTD insurance policies, and especially in the case of pregnancy, will follow below.
Pre-Existing Conditions in LTD Insurance Policies
LTD insurance policies obtained through one's employer are governed by the federal Employee Retirement Income Security Act, also known as ERISA. One benefit of having a federal statute governing these policies is that disagreements can be settled through an action in federal court, and an attorney experienced in advocating on behalf of clients against LTD insurers is crucial.
As mentioned above, reading the fine print of an LTD insurance policy is key. In fact, understanding the fine print is key for any legal document. It is the fine print that sets out the limitations of the LTD insurance policy, and this is especially the case for pre-existing conditions. Most employee-based LTD insurance policies will include an exclusion for disabilities caused by a pre-existing condition. Exclusions listed in the pre-existing condition provision may be misused by insurance companies to avoid paying disability benefits in an effort to save the company money, and may be used to delay or deny payment of legitimate claims. Whether a condition is legitimately pre-existing (and thus excluded from coverage) depends upon the provision in the policy applicable to disabilities caused by a pre-existing condition. The policy language related to pre-existing conditions can vary greatly, and even the slightest distinction could mean the difference between a disability being covered or entirely excluded.
Pregnancy as a Pre-Existing Condition
Sometimes, the pre-existing condition provision specifically lists pregnancy. In such cases, unfortunately, there is not much leeway if a woman obtains an LTD insurance policy while she is pregnant. However, as was the case with the legal action cited above, not every provision specifically lists pregnancy as a pre-existing condition. When the policy does not list pregnancy specifically, it is important to carefully monitor all communications between the claimant and the LTD insurance company, and to question any denials.
Many individuals faced with a denial of their LTD benefits claim assume that the insurance company's interpretation of the policy is correct, and that their claim was accurately denied. However, the terms of the LTD insurance policy, including the pre-existing condition provision, are often written with ambiguous language, and companies deciding whether a claim should be granted or denied may apply an unreasonably restrictive interpretation of the policy language to deny a claim. Being cognizant of one's rights under an LTD insurance policy, and using the services of an experienced attorney, who will also understand the law as applied to these policies, can mean the difference between your benefits ultimately being paid or denied.
Get Help
If you have filed a claim for LTD insurance benefits, the services of an attorney having experience with LTD insurance policies can be the difference between approval and denial. The legal team at Farrell Disability Law has the experience necessary to strategize with you and help you ensure that your disability has the best possible chance at receiving benefits. Contact our Jacksonville office today.