Protecting Yourself Against Denied Disability Claims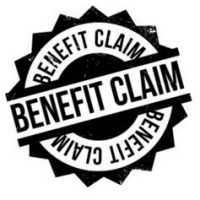 When long-term disabilities occur as a result of an injury or illness benefits you may be entitled to through insurance policies that are in place can provide you with the income you need to support yourself and your loved ones. Unfortunately, in too many cases, claims end up being denied. When this happens, it is important to be aware of your rights and the steps needed to protect yourself in filing an appeal.
Your Rights if Your Disability Claim Is Denied
Long term disability insurance can protect you against unexpected illnesses or other situations which leave you unable to work or provide for yourself. These benefits may be available either through your employer or through a private insurance policy you purchased separately. While this type of insurance can be a life saver in these situations, in too many cases claims are denied.
Insurance companies are for-profit businesses. One of the ways they can protect their profits and their shareholders investments are by cutting costs. This often translates into denied claims. In light of this fact, the Department of Labor (DOL) advises that you be aware of your rights when it comes to denied claims. These include:
You must be provided with a detailed description of why your disability claim was denied.
The notice must reference relevant parts of your policy on which the denial is based.
You must be provided notice of your rights in obtaining copies of all documents pertaining to your claim, at not cost to you.
You must be given a description of the appeals process and any time limits involved in filing.
For insurers, failure in adhering to any of these guidelines could result in legal action, including fines and penalties. It could also entitle you to obtain additional compensation in a claim.
Appealing Denied Disability Benefits
One of the first steps you need to take if your disability claim is denied is to consult with an experienced long term disability attorney immediately. If your policy was provided through your employer, it is subject to the Employee Retirement Income Security Act of 1974 (ERISA). This provides strict guidelines which must be followed in terms of filing appeals.
Even if your disability insurance policy is provided through a private insurer, you have only a small window of time to file an appeal. Other steps you need to take include:
Obtain copies of all documents or other information associated with your claim.
Continue seeing your doctor and undergoing any treatments suggested.
Keep detailed notes regarding all interactions with insurers or other parties involved;
Avoid discussing your disability, your claim, or your denial with anyone or posting about it on social media.
Let Us Help You Today
At Farrell Disability Law, we act as a strong legal advocate on the side of people with long term disabilities, helping to ensure you get the benefits you are entitled to. If you need to file a claim or have been denied benefits, reach out and contact our Jacksonville long-term disability attorney right away to request a consultation in our office.
Resource:
dol.gov/sites/dolgov/files/ebsa/about-ebsa/our-activities/resource-center/publications/filing-a-claim-for-your-disability-benefits.pdf
https://www.mydisabilitylaw.com/protecting-yourself-against-long-term-disabilities-on-the-job/