Protecting Yourself Against Long-Term Disabilities on the Job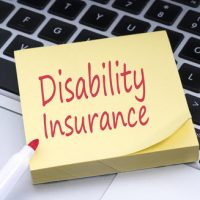 While some job sites are inherently dangerous places, accidents and injuries can occur in any occupation. When they do, it can leave you suffering long-term disabilities that prevent you from working, now and in the future. To protect yourself, it is important to know how you can prevent these injuries and the types of benefits you may be entitled to if they do occur.
Safe and Sound on the Job
 According to the Occupational Health and Safety Administration (OSHA), more than 3.6 million people suffer potentially disabling injuries on the job each year. To help reduce risks and raise awareness, OSHA has developed a nationwide program called Safe + Sound. Each year during the month of August, they encourage employers to focus on worker safety and offer information and resources to share with employees. During the 2019 campaign, the focus is on the following:
Identifying common hazards in the workplace;
Encouraging reporting by employers and employees when potentially dangerous conditions exist;
Providing proper safety equipment and adequate training to prevent accidents and injuries;
Making sure workers get the care they need when job related injuries occur.
As a worker, you can do your part by following these recommendations and reporting accidents or injuries immediately to your supervisor. Get prompt medical care and follow all of your doctor's instructions regarding follow up treatment and activity restrictions.
Benefits for Long-Term Disabilities
When injuries happen on the job, you may be entitled to workers' compensation benefits. It is important to understand how these benefits could impact your rights in terms of other types of long-term disability insurance you may have in place. There are two common scenarios you are likely to encounter:
Your workers' compensation claim is denied.
If your injuries are not work-related, if they stemmed from certain types of pre-existing conditions, or if your workers' compensation claim is otherwise denied, you may still be entitled to benefits through a long-term disability policy offered through your employer. The Employee Retirement Income Security Act of 1974 (ERISA) governs the rules and regulations regarding these policies and requires your employer to provide information about eligibility and any benefits you are entitled to receive.
Your workers' compensation claim is approved.
Workers' compensation benefits only pay a portion of your previous wages. In the event your claim is approved, you may also be entitled to disability benefits through the Social Security Administration (SSA). Social Security Disability Insurance (DI) pays out more than $100 billion in benefits each year to disabled workers. This can make up for gaps in income and can be particularly helpful for your beneficiaries and those who suffer long-term disabilities at a young age.
Contact Us Today for Help 
When you suffer injuries that result in long-term disabilities, Farrell Disability Law acts as a strong advocate on your side. We help you get the maximum amount of benefits you are entitled to. Call or contact our Jacksonville long-term disability attorney online to schedule a consultation in our Jacksonville or Orlando office today.
Resource:
dol.gov/general/topic/retirement/erisa
https://www.mydisabilitylaw.com/what-are-the-chances-of-suffering-a-long-term-disability/