Qualifying for Social Security Due to Mental Health Impairments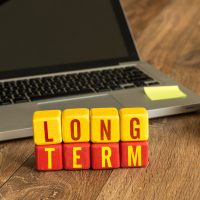 It was not that long ago that people with mental health conditions were forced to suffer in silence. While we understand more about the underlying neurological or physical factors that often play a role in these illnesses, it can still be challenging to get your condition accepted as a valid medical impairment. In cases where a mental health issue prevents you from working, you may be entitled to Social Security disability benefits. The following is important information regarding eligibility and getting your claim approved.
Mental Health Issues Covered by Social Security
According to the National Alliance on Mental Illness (NAMI), millions of people across the country struggle with mental health issues. Roughly one out of every five adults has experienced a mental illness at some point over any given year. One out of 25 suffer conditions serious enough to interfere with their ability to work or engage in other activities.
If you are among those struggling with this issue, Social Security disability benefits may help to offset your losses in income. Conditions covered include:
Mood disorders, such as depression and bi-polar disease;
Anxiety related disorders, which include panic attacks and phobias;
Personality disorders, such as being obsessive-compulsive or passive-aggressive;
Organic medical disorders, such as dementia or Alzheimer's Disease;
Psychotic disorders, such as paranoia or schizophrenia.
In addition to the above, you may also qualify for SSDI if you suffer from addictive disorders, such as those involving alcohol, street drugs, or prescription medications.
Qualifying for SSDI Benefits
While people with mental health disorders may qualify for SSDI benefits, getting your claim approved can be a challenge. According to NAMI, these claims are often reviewed by standard medical providers rather than psychiatrists or licensed therapists. As a result, they may know far less of the details about your disorder or how it impacts your daily life.
To help protect people in this position, the Social Security Administration (SSA) has revised their rules and guidelines for reviewing these types of claims. They have updated the functional and diagnostic criteria they use, based on input from mental health advocates. However, you will still need to meet certain guidelines:
The mental health issues you suffer from must be expected to last a year or longer;
They must prevent you from performing work you have previously done up until your diagnosis;
They must prevent you from being re-trained for another position.
In addition to meeting employment qualifications over the previous time period, you must also have been receiving regular medical care for your condition from a licensed provider. Evidence in support of your claim includes records of all doctor appointments, hospital visits, inpatient stays, and medications you have been prescribed
Contact Us Today for Help
At Farrell Disability Law, we provide the compassionate client care and professional legal guidance you need when seeking SSDI benefits for mental health conditions. To get our team acting as a strong advocate on your side, contact our Jacksonville Social Security disability attorney to request a confidential consultation in our office today.
Resource:
nami.org/Learn-More/Mental-Health-By-the-Numbers