Qualifying for State Disability Benefits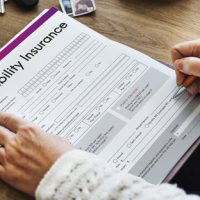 Suffering a disability is never a pleasant experience for anyone. Even beyond the pain and recovery time and effort, in some cases, suffering from a disability may force an individual to take an extended period away working. The fear of not knowing when a paycheck will next come can cause extreme concern, especially if the disabled individual has no other means to either pay for his/her recovery and/or support a family. Fortunately, many employers offer disability benefits as part of their offers of employment. As is the case in all dealings with insurance companies, a verification of each application for disability benefits must occur. Consequently, retaining the services of an attorney experienced in disability benefits can be crucial to ensuring that a disabled individual has the best chance at receiving benefits while unable to work. If an employee is a Florida or county government employee, the State of Florida offers a disability benefits package for those who are disabled. A discussion of the disability benefits program of the Florida Retirement System (FRS), as well as what a disabled individual needs to show for qualification, will follow below.
Florida's Disability Benefits Program
If an individual is an employee of a State or county governmental agency, and he/she becomes totally and permanently disabled, causing him/her to retire from employment with the governmental, he/she may be eligible to receive disability benefits from the State of Florida. Generally, the FRS separates disabilities into two types – in-line-of-duty and regular.
An in-line-of-duty disability occurs where an employee becomes totally and permanently disabled due to an illness or injury that manifests itself as a result of the performance of duties required by the disabled individual's employer. Regular disability retirement benefits are payable for an illness or injury from natural causes or an accident not related to an individual's employment. In both cases, as alluded to above, the disability must render the employee totally and permanently disabled. Further, an employee's disability benefit will be based on the employee's average final compensation, as well as actual years of creditable service. Accordingly, the longer an employee works, the greater the disability benefit.
Eligibility
For in-line-of-duty disabilities, all State and county employees are eligible for benefits from the first date of employment in a regularly-established position. Thus, assuming an employee is not a contract, temporary or project-based employee, he/she will be eligible for this disability upon hire. However, to receive regular disability benefits, an employee must have eight years of creditable service.
Additionally, each employee must provide the following documents to obtain disability benefits from the FRS:
Application for Disability Retirement. This form indicates to the FRS the date the employee is retiring, or was forced to retire, from employment as a result of his/her disability.
Statement of Disability by Employer. This document is an indication, from the specific department where the employee was employed, that the employee does have a disability that is preventing him/her from continued employment.
Physician's Report. This document is intended to provide proof of the employee's disability. Further, Florida law specifically requires two different Florida-licensed physicians, who have treated the individual for his/her disabling condition, to attest to the individual's total and permanent disability.
Get Help
If you are an employee of the State of Florida (or an employee of a county government agency) and are suffering from a disability which is preventing you from performing the normal activities of your employment, contact a disability benefits attorney as soon as possible. The legal team at Farrell Disability Law has extensive experience in disability benefits, including benefits under the Florida Retirement System. Upon a review of your situation, we will work to ensure that you receive the most compensation possible during your time of need. Contact our Jacksonville office today.
Resource:
myfrs.com/FRSPro_ComparePlan_Disability.htm
www.mydisabilitylaw.com/the-challenges-of-long-term-disability-claims-for-those-with-parkinsons/