Questions About Long-Term Disability and the Coronavirus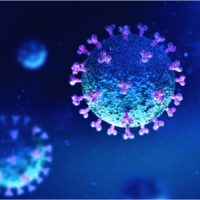 Fear over the coronavirus pandemic has swept throughout Florida and across the United States as increasing numbers of cases are reported. With mandatory school closures, job losses, quarantines, and the risk of widespread illness, it is an uncertain time for our nation. For each individual, making sure your family is safe and provided for is a primary concern. Part of your planning and preparations should include reviewing any benefits you may have in place. Long-term disability insurance provides a safety net for people unable to work. In light of the COVID-19 outbreak, the following are answers to common questions.
Will I Lose My Long-Term Disability Benefits If My Company Closes?
According to statistics from the Social Security Administration (SSA), more than 10 million people throughout the country rely on Social Security disability benefits. While the country is in turmoil over the coronavirus, there should be no interruptions in your monthly benefit payments.
If you receive long-term disability payments through an employer provided policy, you should continue receiving a check provided you continue to meet eligibility requirements. However, if your company is forced to close or otherwise goes out of business, future payments could be in jeopardy.
These benefits are covered under the Employee Retirement Income Security Act of 1974 (ERISA). This is a federal law that governs administrative procedures, the claims process, and the filing of appeals. Under ERISA, employers are required to provide copies of all long-term disability insurance policy documents to their employees free of charge and at their request. If your company is closing and you are concerned about your benefit payments, it is important to request these documents and review the terms of your policy.
Will I Still Have Long-Term Disability Insurance In Place If I Get Laid Off or Fired?
Even if you are not currently receiving long disability benefits, it is important to review your policy documents. You could be facing a lapse in coverage if your disability insurance is cancelled due to company closings or job losses.
Fortunately, long-term disability coverage and other types of insurance often remain in place during lay-offs. If you are let go, it may be included as part of your severance package or remain in effect for a limited time period. Check to make sure. In terms of Social Security disability, you will not earn credits towards eligibility during this period.
Can I Collect Long-Term Disability If I Get Sick With the Coronavirus? 
Employer-provided long-term disability insurance generally covers illnesses that prevent you from working for a year or longer, as does Social Security disability insurance (SSDI). While COVID-19 is new, you may be entitled to benefits if you are diagnosed with the condition and suffer long-term impacts as a result.
Let Us Help You Today
At Farrell Disability Law, we are here to help residents in the area when unexpected events threaten your health or financial security. To speak with our Jacksonville long-term disability attorney, call or contact us online today.
Resource:
ssa.gov/benefits/disability/
https://www.mydisabilitylaw.com/complications-from-the-flu-could-cause-long-term-disabilities/