Securing SSDI Benefits for Disabled Adult Children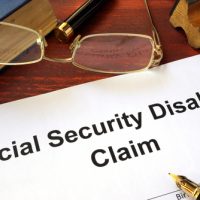 While Social Security Disability Insurance (SSDI) provides benefits for individuals who have suffered a disability, based in part on an individual's work history, this rule does not apply to all recipients. Typically, SSDI claimants must be able to point to some work experience as a prerequisite to qualifying for coverage. However, in some cases, an individual may not have enough work experience to qualify, but still be awarded benefits. This is most commonly seen with adult disabled children. Due to the complex nature of the circumstances involving an adult disabled child, retaining the services of an experienced disability benefits attorney can be crucial to ensuring that the child's application has the best chance of success. The Social Security Administration (SSA), the government agency that examines SSDI applications, has recently issued a publication describing the application process for adult disabled children. An overview of how this process works will follow below.
SSDI Benefits for Adult Disabled Children
According to the SSA, eligible adult disabled children can receive monthly payments through the SSDI program. Typically, eligible disabled individuals over the age of 18 are considered by the SSA to be adult children. Accordingly, the SSA will consider their benefit amount based on a qualifying parent's Social Security earnings. It is important to note that the adult disabled child, if he/she has enough work experience, may qualify for SSDI benefits on his/her own, but the focus of this post is on those who do not have the necessary work history.
Qualifications
The SSA considers someone an adult disabled child if he/she meets the following criteria:
The individual is over the age of 18;
The individual is single;
The individual has a disability that began before he/she was 22; and
One of the parents of the individual receives Social Security benefits or is deceased (but at death was insured for Social Security benefits).
The SSA will determine if the individual qualifies as disabled by using the same eligibility standards that they use with any adult that is applying for disability. That is, the individual must show both of the following elements in order to be considered disabled for purposes of collecting SSDI:
The individual has a disability that is expected to last at least 12 months, or is expected to result in death; and
The disability causes the individual to be unable to perform substantial work.
Benefit Amount
A qualifying adult disabled child can receive up to 50% of the parent's benefit amount. However, this amount can be reduced, depending on whether there are other family members getting benefits based on the parent's work record.
Disqualifiers
If an adult disabled child does not meet any of the above qualifications, he/she will not be able to qualify based on his/her parent's Social Security benefits and their work record. For example, if the disability manifests after age 22, this will disqualify the individual. Further, if the individual gets married, this will also be a disqualifying factor. However, the individual may then apply for SSDI benefits based on his/her own record. An experienced disability benefits attorney can help make a reasoned determination about the best and most effective route to pursue.
Contact Us Today for Help
If you, or someone you love, are considering filing for SSDI adult child benefits, and are curious about the available options, contact a disability benefits attorney as soon as possible. Preparing an SSDI application for an adult disabled child is a complex undertaking, and the legal team at Farrell Disability Law has the experience to help you or your loved one handle this matter. After analyzing your claim, we will work to get you the benefits you deserve as soon as possible. Contact our Jacksonville office today.
Resource:
ssa.gov/pubs/EN-05-10026.pdf