Shopping Around for Long-Term Disability Coverage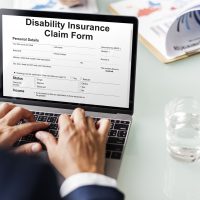 Accidental injuries and chronic illnesses can happen to anyone and at any age. They can keep you from working for long months or even years, jeopardizing your ability to support yourself and your family. Long-term disability benefits offer a lifeline in these situations by continuing to provide you with a regular income. Depending on whether these benefits are offered through your employer and the amount they cover, you may want to shop around for a private long-term disability insurance policy to put in place.
Considering Options in Long-Term Disability Benefits 
If you are fairly young or in otherwise good health, the threat of disabilities is likely to be the last thing on your mind. However, injuries and illnesses can crop up suddenly, jeopardizing both your health and financial security. The US Census Bureau reports that roughly one out of every five people suffer long-term disabilities which impact their ability to work. When this happens, long-term disability insurance policies you have in place can help offset your expenses. There are three ways in which you may be covered:
Through your employer: Long-term disability benefits may be included as part of your overall compensation package. However, people are often surprised to find out how little their policy actually covers or the complex requirements which must be met to obtain benefits.
Through Social Security: You may be entitled to disability benefits through the Social Security Administration (SSA), depending on both your income and the amount of time you have worked. Be aware that filing for these benefits can be a lengthy, complex process and that denials are unfortunately common.
Through a private policy: Privately purchased long-term disability insurance can protect you if you are not otherwise covered or can contribute to any other benefits you receive.
Reviewing any existing coverage you already have should be your first step in shopping around for a private long-term disability plan.
What to Look for in Privately Purchased Long-Term Disability Insurance
Privately purchased long-term disability insurance can serve as a primary source of income in the event of an accident or illnesses or it can offset any employer provided plans, social security benefits, and emergency funds you have in place. Policy Genius advises that in addition to cost, the four most important things to look for in a plan are:
Benefit amount: What the policy will pay you each month while you are disabled. This generally equals up to 60 percent of your income.
Benefit period: The length of time you can receive benefits.
Elimination period: The waiting period between when you first become disabled and when benefits begin.
Exclusions: Conditions that are not covered or exclude you from obtaining benefits.
Let Us Help You Today
At Farrell Disability Law, we provide trusted guidance regarding long-term disability benefits, protecting your rights when benefits are denied or delayed. To discuss your situation and how we can help, contact our Jacksonville long-term disability attorney to request a consultation in our office today.
Resource:
census.gov/newsroom/releases/archives/miscellaneous/cb12-134.html
https://www.mydisabilitylaw.com/tactics-insurance-companies-use-to-deny-long-term-disability-claims/