Six Types Of Impairments In Long Term Disability Claims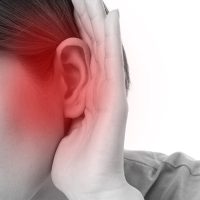 Long-term disabilities can happen due to a variety of causes, impacting your health and quality of life in multiple ways. If you are unable to work for a year or longer, you may be entitled to long-term disability (LTD) benefits. Our Orlando long-term disability attorney explains the six common types of impairments.
Impairments That May Make You Eligible For Long-Term Disability Benefits 
You may be entitled to long-term disability (LTD) benefits through an employer-provided policy, private coverage you carry, or from the Social Security Administration (SSA). These benefits can help offset losses in wages you suffer if you are unable to work. To be eligible, you must have a qualifying condition that is expected to keep you from working for a year or more. There are numerous conditions that can qualify you for benefits, ranging from accidental injuries to congenital defects, chronic health issues, and sudden illnesses, such as cancer.
Qualifying conditions are a broad category, representing hundreds if not thousands of potential health problems. You will need to check your insurance documents to ensure your particular condition is listed. The category of impairments that can result is much smaller. The Centers for Disease Control and Prevention (CDC) identifies six common types of impairments that may make you eligible for long-term disability benefits:
Mobility issues-These impact your ability to walk, climb stairs, stand in position, or otherwise get around. Conditions that can cause mobility issues include spinal cord injuries, arthritis, and diseases such as Multiple Sclerosis.
Cognition impairments-This impacts thought processes, memory, and judgment and can result from head injuries, dementia, and mental health disorders.
Hearing loss-Even seemingly minor hearing loss can impact your ability to work and may result from illnesses, accidents, or congenital causes.
Vision disturbances-Loss of sight can happen due to injury, age, or conditions such as glaucoma.
Independent living issues-These impact your ability to perform complex tasks, such as driving or running errands, and can spill over into your job.
Self-care issues-These often stem from a lack of reflexes or coordination, which can prevent you from working now and in years to come. 
Evidence Documenting Long Term Disability Impairments
When filing for long-term disability benefits, you will need to provide evidence documenting your condition. This evidence plays an important role in your case and should include the following:
Statements from your doctors, providing a clear diagnosis and prognosis for the future;
Medical records showing the results of diagnostic testing and treatments you have undergone;
Statements from your family, detailing the impacts your condition has on your personal life;
A long term disability journal or notebook, in which you document different symptoms and how they affect you both at home and on the job.
Our Florida Long-Term Disability Attorney Is Here To Help 
If you suffer impairments that prevent you from working, Farrell Disability Law is here to help you get the benefits you are entitled to. call or contact our Florida long-term disability attorney online and request a consultation in our Orlando or Jacksonville office today.