Six Types Of People At Risk For Long-Term Disabilities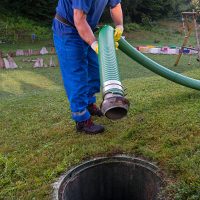 Long-term disabilities can happen due to any type of chronic health condition that impacts your ability to work for a year or longer. Most people think it will never happen to them, but the fact is that nearly a quarter of all workers will become disabled prior to reaching retirement age. In this situation, long-term disability benefits can help provide a steady source of income. Our Jacksonville long-term disability lawyer details the six types of people who are most likely to eventually require these benefits.
Are You At Risk For Long-Term Disability?
Long-term disability benefits are typically available through insurance your employer offers as part of your overall compensation package, through privately purchased disability policies, or through the Social Security Administration (SSA). According to SSA statistics, roughly one out of every four 20-year-olds is eventually going to require these benefits prior to reaching retirement age. Those who are most at risk include:
People with physically demanding jobs.
If you perform any type of demanding physical labor at your job, such as heavy lifting or are routinely required to perform repetitive tasks that put stress and strain on certain muscle groups, you are particularly vulnerable to long-term disabilities.
Those who work in dangerous conditions or around hazardous substances.
Workers can come into contact with potentially dangerous or hazardous substances in a variety of occupations. Cleaning products and building materials or manufacturing materials can increase the risk of occupational illnesses that eventually prevent you from working.
People with chronic medical conditions.
Many people suffer from chronic medical conditions such as heart disease, high blood pressure, respiratory ailments, diabetes, and kidney disorders. These can all cause long-term disabilities. 
People with a history of serious personal injuries.
Broken bones, muscle strains and sprains, and injuries involving the head, back, or neck due to car crashes or other accidents can eventually prevent you from working or performing certain tasks on the job.
Those who engage in risky or unhealthy behavior.
Do you enjoy engaging in skiing, rock climbing, mountain biking, or other potentially dangerous recreational activities? These and other sports can increase your disability risks. Also, be aware of potentially risky behavior when it comes to protecting and maintaining your health. According to the Centers for Disease Control and Prevention (CDC), overeating, drinking, and not getting enough sleep all increase the odds of long-term disabilities.
Those whose parents or other family members were disabled.
Serious and potentially disabling health conditions often run in families. If your parents or other family members are unable to work due to long-term disabilities, you may be at increased risk as well.
Request A Consultation With Our Florida Long-Term Disability Lawyer
At Farrell Disability Law, we help clients with long-term disabilities get the benefits they are entitled to. If you suffer a condition that threatens to impact your ability to work, reach out and request a consultation with our Florida long-term disability lawyer in our Orlando or Jacksonville office today.
Sources:
ssa.gov/pubs/EN-05-10029.pdf
cdc.gov/ncbddd/disabilityandhealth/relatedconditions.html