Social Security Disability Benefits And Myasthenia Gravis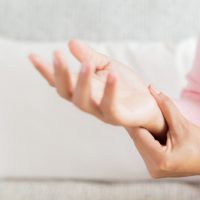 Social Security Disability Insurance (SSDI) benefits are intended to provide financial support for individuals who are unable to work due to a disability. To ensure that this financial support is distributed to only those who are in need, the Social Security Administration (SSA), awards SSDI benefits according to conditions that meet its definition of a debilitating disability. These descriptions are extremely thorough, such that retaining the services of an attorney experienced in SSDI applications to help navigate the SSDI application process is a tremendous advantage. Myasthenia Gravis (MG), a chronic autoimmune neuromuscular disease which causes certain muscles to become extremely weak when used for a period of time, but returns to normal strength upon rest, can be the basis for a successful SSDI application. An analysis of how MG fits within the SSA's current listing of impairments, and how it can affect one's residual functional capability, allowing one to receive SSDI benefits, will follow below.
Disabling Symptoms of Myasthenia Gravis
As mentioned above, SSDI benefits are intended to provide financial support for disabled individuals. MG, in many cases, can qualify as a disability. The following are typical symptoms of MG:
Slurred speech;
Swallowing problems and difficulty breathing and speaking, usually caused by muscle weakness in the neck and chest;
Muscle weakness of the facial muscles around the eye, which cause loss of eye control and eyelid movement, drooping of one eye, double vision, decreased ability to make facial expressions, and problems talking and chewing properly; and
Muscle weakness in the arms, hands, fingers, and legs.
The Possibility of Disability Benefits Due to MG
Although MG can be mild and controlled with medication, it can also progress to a disabling state. When MG begins to affect an individual's muscles such that he/she can no longer work, SSDI benefits may be available, in one of two ways: Either the individual meets the requirements of MG within the SSA's current listing of impairments, or the individual is so affected by MG that his/her muscle function prevents him/her from doing substantial gainful activity.
Meeting the MG Listing
MG has its own entry in the SSA's listing of impairments that may qualify for disability. Thus, to prove that one meets the requirements of the listing, that individual's situation must have evidence of one of the following:
The inability to control the movement of at least two extremities, resulting in extreme difficulty when balancing to stand, walk or to stand up from a seated position, or to use one's arms;
Weakness in the cranial nerves resulting in the need for feeding tubes or a collapse of respiratory system requiring mechanical ventilation; or
Marked physical problems, along with a marked limitation in any one of the following: thinking (understanding, remembering, or applying information), interacting with others (social problems), or finishing tasks (problems with concentration, persistence, or speed).
A Loss of Ability to do Substantial Gainful Work
If an individual does not meet the criteria in the above MG listing, they may nevertheless have limitations that prevent them from successfully returning to work and being able to work. In such a case, the SSA will review the individual's medical record for limitations that his/her physician has documented, and will gather them into a Residual Functional Capacity assessment, which shows which work activities and jobs the individual may have the ability to do. After this assessment, the SSA decides whether, given the work activities that your assessment indicates the individual may be able to do, albeit limited, there are any jobs the individual can be expected to do, also taking into account his/her job experience, education, and age. A person with more than a mild presentation of this disease would be unlikely to be able to perform any type of work, and has a good chance at receiving approval for SSDI benefits.
Get Help
If you have filed an application for SSDI benefits, the services of an attorney having experience in SSDI applications can be the difference between approval and denial. The legal team at Farrell Disability Law has the experience necessary to strategize with you and help you ensure that your disability has the best possible chance at receiving SSDI benefits. Contact our Jacksonville office today.
Resource:
ssa.gov/disability/professionals/bluebook/11.00-Neurological-Adult.htm#11_12