Social Security Disability Benefits For Neurological Disorders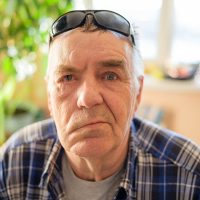 Neurological disorders affect the brain, spinal cord, and nerves throughout the body. They can result from accidental injuries or due to underlying illnesses and are more likely to happen as you get older. Unfortunately, symptoms can be severe and often result in long-term disabilities. Our Orlando Social Security disability lawyer explains more about common conditions that could entitle you to benefits.
Neurological Disorders That Can Result In Long-Term Disabilities
According to the National Institutes Of Health (NIH), neurological disorders represent a wide range of conditions impacting the brain, nerves, and spinal cord and are a leading cause of death and disability. They can happen at any age but become more common as you get older.
Symptoms such as muscle weakness, lack of coordination, chronic pain, and cognitive impairments often result in limited mobility and can make it increasingly difficult to perform even routine tasks on the job. Common types of neurological disorders that are likely to result in long-term disabilities include:
Alzheimer's Disease
Amyotrophic Lateral Sclerosis (ALS)
Aneurysm
Bell's palsy
Brain tumors
Epilepsy
Head injuries
Herniated disks
Migraine headaches
Multiple Sclerosis
Parkinson's Disease
Spinal cord injuries
Stroke
Your Rights To Social Security Disability Benefits
Social Security disability benefits can help make up for lost income in the event you suffer an illness or injury that leaves you unable to work for a year or longer. Typically, they may reimburse you for up to two-thirds of your lost wages, and you may be able to work part-time while receiving them.
You may be entitled to long-term disability benefits for any of the above or other neurological disorders, provided you meet eligibility guidelines. In addition to having a qualifying condition, you may also have earned enough work credits. These are awarded up to four times per year and are based on your income. You will need to earn at least 40 work credits to be eligible for long-term disability payments, half of which must have been earned over the past ten years.
Even if you meet these guidelines, it is not uncommon for claims to be denied. To protect yourself and your rights to benefits, take these steps:
Make sure your doctor provides a firm diagnosis of your condition;
Undergo any testing or treatment they recommend;
Keep copies of all medical records and any lost wages you suffer;
Keep a journal detailing how your condition impacts you at home and on the job;
File a disability claim as soon as you are unable to work;
Provide all requested documents and respond promptly to any communications you receive from the Social Security Administration;
If your claim is denied, delayed, or otherwise disputed, reach out to our Orlando long-term disability lawyer.
Contact Our Florida Social Security Disability Lawyer Today
If you suffer a neurological disorder that impacts your ability to work, you may be entitled to Social Security disability benefits. At Farrell Disability Law, we provide trusted legal guidance throughout the claims process. Contact our Florida Social Security disability lawyer and request a consultation in our Orlando or Jacksonville office today.
Sources:
ncbi.nlm.nih.gov/pmc/articles/PMC6459001/
ssa.gov/benefits/disability/