Social Security Disability In Florida: Five Common Types Of Disorders That May Make You Eligible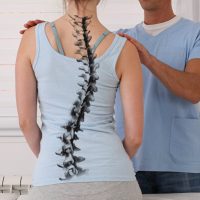 If you suffer from any type of health condition that prevents you from working for a year or longer, you may be entitled to Social Security disability benefits in Florida. As an experienced Orlando Social Security disability lawyer, we assist clients throughout the often confusing application process and appeal denied claims. The following are five common types of disorders that may make you eligible for benefits.
Common Conditions That Qualify For Social Security Disability In Florida
According to the Centers for Disease Control and Prevention (CDC), one out of every four Florida residents suffers from some type of disability. When this impacts your ability to work for a year or longer, you may be entitled to disability benefits through the Social Security Administration (SSA).
Social Security disability insurance (SSDI) acts as a safety net, protecting the financial security of people who suffer a qualifying medical condition that prevents them from working for a year or longer. Common types of conditions that may make you eligible for benefits include:
Musculoskeletal System and Connective Tissue Disorders
These are among the most common causes of long-term disabilities and impact millions of people each year. They involve disorders impacting the bones, joints, tendons, ligaments, or other soft tissues, resulting in chronic pain and limited mobility. Common types of disorders include arthritis, scoliosis, spinal stenosis, degenerative disc disease, and diseases such as fibromyalgia.
Nervous System Disorders
The nervous system is a major channel of communication throughout the body. These types of disorders impact the brain, spinal cord, nerves, or other sensory organs and tissues, resulting in numbness, tingling, or other unpleasant sensations and causing potential partial or complete paralysis. They can occur due to Parkinson's disease, multiple sclerosis, epilepsy, or other disorders, and as a result of illnesses such as meningitis.
Circulatory System Disorders
The circulatory system is designed to move blood, oxygen, and nutrients throughout the body. Impairments in the cardiovascular system, which includes the heart, veins, and arteries, can cause potentially life-threatening symptoms. Heart attack, stroke, heart failure, and peripheral artery disease (PAD) can all result in permanent disabilities.
Respiratory System Disorders
These impact the lungs and pulmonary system, preventing the intake of oxygen and its flow throughout the body. Common respiratory disorders that may make you eligible for Social Security disability benefits include chronic obstructive pulmonary disease (COPD), asthma, pulmonary fibrosis, and lung cancer.
Mental Health Disorders
Mental health disorders may be genetic or acquired and can have serious impacts on your ability to work. If you suffer from conditions such as depression, bipolar disorder, anxiety, or schizophrenia, you may be entitled to Social Security disability payments.
Reach Out To Our Florida Social Security Disability Lawyer
At Farrell Disability Law, we help people who are unable to work get the disability payments they are entitled to. For trusted legal guidance in filing a claim or appealing denied benefits, reach out to our Florida Social Security disability lawyer and request a consultation in our Orlando or Jacksonville office.
Sources:
cdc.gov/ncbddd/disabilityandhealth/impacts/florida.html
ssa.gov/benefits/disability/