Social Security Disability Insurance (SSDI) And Common Causes Of Long Term Disabilities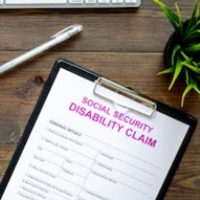 When long-term disabilities prevent you from working, Social Security disability benefits can provide a lifeline. They help offset your lost income, ensuring you can continue to meet daily living expenses and your monthly obligations. You may be entitled to Social Security disability insurance (SSDI) if you have worked long enough to have earned the required credits and if you have a qualifying medical condition. The following details five of the most common.
Five Common Causes of Long Term Disabilities That May Quality You For SSDI Benefits
Disability benefits available through the Social Security Administration (SSA) are based on your income.  You pay for these benefits through taxes collected from your paycheck. Among the most commonly cited conditions in claims include:
Back pain
Back pain often occurs suddenly, such as due to a car accident or overuse on the job. It can also happen for genetic reasons and may develop slowly over the course of years. Either way, it can result in debilitating pain and limited mobility, preventing you from working, performing simple household tasks, or engaging in your favorite activities.
Cancer
According to the National Cancer Institute, more than two million cases of cancer are diagnosed each year. Some are more deadly than others and present symptoms that are immediately painful and debilitating, such as bone, pancreatic, and stomach cancer. Others may appear milder but treatments can leave you unable to work or perform other tasks. Despite how common it is, obtaining SSDI benefits for cancer can create unique challenges.  Sufferers can go into remission and lose their benefits, only to have to reapply later.
Depression
The National Institutes of Health (NIH) warns that depression is one of the leading causes of long-term disabilities. It can cause a variety of symptoms, including anxiety, widespread pain, trouble sleeping, and increased isolation, all of which can impact your ability to work and may make you eligible for SSDI benefits.
Heart disease
One of the leading killers in the United States, heart disease increases your risk of high blood pressure, heart attack, and stroke, all of which can result in long-term disabilities. It can also leave you chronically out of breath and at increased risk for fainting, making it dangerous for you to be on certain work sites.
Respiratory diseases
The NIH warns that respiratory diseases, such as Chronic Obstructive Pulmonary Disease (COPD), emphysema, and asthma are another leading cause of disability. These can leave you out of breath when performing even simple tasks and increase your risk of infections.
Let Us Help You Today
If you suffer long-term disabilities due to any of the above or other conditions, Farrell Disability Law is here to help you get the disability benefits you deserve. To discuss your options, reach out and contact our Jacksonville Social Security disability attorney and request a consultation at our office today.
Source:
cancer.gov/about-cancer/understanding/statistics#:~:text=Statistics%20at%20a%20Glance%3A%20The,will%20die%20from%20the%20disease.