Social Security Work Credits And Your Rights To Long-Term Disability Benefits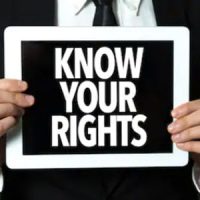 When disabilities prevent you from working, Social Security disability benefits act as a form of insurance. They supplement lost income and enable you to continue providing for yourself and your family. However, eligibility requirements are complex, and being unable to work is not enough to qualify. Our Jacksonville Social Security disability lawyer explains more about qualification guidelines and the role of work credits in getting your claim approved.
Qualifications To Receive Social Security Disability Benefits In Florida
Social Security disability insurance (SSDI) is a national program that is funded through your federal taxes. It provides up to two-thirds of your lost income in the event a long-term disability prevents you from working for a year or longer. In order to obtain these benefits, you must meet two requirements:
Prove you have a qualifying condition: Under the Social Security Administration's Listing of Impairments, a variety of physical, emotional, and cognitive health conditions are covered. You will need statements from your doctor and medical records documenting your condition.
Earned the required work credits: Social Security disability benefits are funded through taxes that are deducted from your paycheck. You must have earned the required number of work credits to qualify for long-term disability, and you must have earned them within specified time periods.
How Do Social Security Disability Credits Work?
What Social Security disability work credits are and how they are earned is a common source of confusion and concern among people applying for long-term disability benefits. The SSA provides pamphlets explaining qualification guidelines. The following highlights some of the most important information you need to know:
Work credits are based on your income: As of 2023, you earn one work credit for every $1,640 you earn.
You can earn up to four work credits per year: Work credits are awarded quarterly, based on your income. They are also transferable, meaning you continue earning them even if you switch jobs.
The number of work credits required for long-term disability benefits varies: In general, if you are 31 or older, you must have earned at least 20 work credits to be eligible for benefits.
Work credits must have been earned within certain time frames: Generally, you must have earned the majority of work credits in the immediate ten years prior to becoming disabled.
Social Security disability eligibility guidelines are strict when it comes to work credits, but it is important to be aware that there are exceptions to every rule. If you have been denied benefits, consult with our Florida disability lawyer to discuss your rights in filing an appeal.
Contact Our Florida Social Security Disability Lawyer Today
Social Security disability benefits can help you provide for yourself and your family if you are unable to work. You pay into this system and have the right to get the maximum amount you are owed. If your claim is denied due to work credits or other reasons, contact Farrell Disability Law. Request a consultation with our Florida Social Security lawyer in our Orlando or Jacksonville office today.
Sources:
ssa.gov/benefits/disability/qualify.html
ssa.gov/disability/professionals/bluebook/AdultListings.htm
ssa.gov/pubs/EN-05-10072.pdf