SSDI And Bipolar Disorder: Qualifying While Under Treatment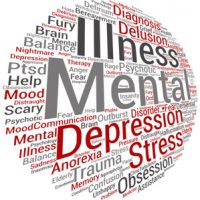 Dealing with severe and chronic mental health issues is one of the more challenging situations a person can face. Working while suffering from a severe case of certain mental disorders is not possible, even with adequate treatment, and Social Security Disability Insurance (SSDI) may be an option for financial support. Bipolar Disorder is one of the more debilitating mental health conditions, leaving many sufferers unable to normally function in the outside world, let alone hold down regular employment. This is not a condition that can typically be well-managed without intensive environmental and psychopharmaceutical treatment. This fact is supported by recent forecasts that see the market for bipolar disorder treatments reaching $4.9 billion annually by 2025. Qualifying for SSDI benefits based upon bipolar disorder is particularly complex due to the nature of this medical issue, and the myriad ways it can manifest in an individual. An exploration of the various methods of qualifying for SSDI benefits under this disorder will follow below.
Listing of Impairments
Qualifying for SSDI benefits first presumes a person has the requisite work history and credits to show he/she contributed enough to receive benefits. Assuming this is satisfied, the applicant must then show he/she has a medically-determinable condition that is so severe it renders him/her unable to perform any type of work for at least one year. Bipolar Disorder is a psychotic mental disorder characterized by alternating bouts of depression and mania (unnaturally high and euphoric behavior). An individual must experience both mood cycles to be considered bipolar, though the length of time each mood lasts individually and the amount of time between moods can vary widely. The Listings of Impairments has a listing for bipolar disorder that, if satisfied, means an applicant is considered to suffer from a severe and debilitating condition that is a qualified disability. A person must have at least three of the following symptoms, despite appropriate medication:
unnaturally fast speech;
quick changing ideas and thought patterns;
inflated self-esteem, usually with false beliefs;
less need for sleep;
easily distracted;
engaging in risky activities without a reasonable appreciation of the consequences; and
an increase in physical agitation.
In addition, an applicant must present medical evidence that these symptoms cause an extreme or marked (serious) limitation in the following areas:
ability to learn new information, following instructions or apply new knowledge;
ability to engage in socially appropriate behavior;
ability to complete tasks; and
ability to control behavior and engage in daily self-care tasks.
Alternatively, if a person has lived in a controlled environment for several years, showing a functional limitation is more difficult, but a second set of criteria exists to cover this situation and allow a person to qualify if:
the disorder is documented as serious and persistent for at least two years;
the applicant has been living in a highly structured environment to minimize symptoms; and
the applicant has little ability to adapt to changes in the current daily routine.
Functional Capacity
If the applicant cannot present sufficient evidence to meet the listing requirements, he/she could be granted benefits under a medical-vocational allowance. The Social Security Administration (SSA) would need to examine evidence related to how bipolar symptoms affect an individual's ability to work. Memory, judgment and following direction are typically the most pertinent factors in this assessment. Based upon an assessment of one's residual functional capacity, a rating of the types of work he/she may be able to perform, from unskilled to skilled, will be assigned. Unless the bipolar is quite severe, and inhibits following any sort of routine, the SSA is likely to find an applicant can perform unskilled work. This possibility is one of the primary reasons an experienced disability insurance attorney should be consulted to prepare and file SSDI claims.
Get Help
If you paid into the system, you should be able to easily access benefits when a disability occurs. However, the reality is much more complex, and you need legal representation to give you a fighting chance to get approved. The team at Farrell Disability Law is dedicated to getting you the benefits you need and deserve. Contact the Jacksonville law firm for a free consultation.
Resource:
researchandmarkets.com/research/k4srj7/4_9_billion?w=4