SSDI And Cancer: Options For Obtaining Benefits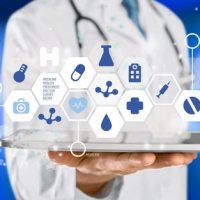 Few moments in life are more striking or devastating than hearing a diagnosis of cancer. Not only do sufferers have to worry about the effects of the disease on their bodies, but there are also considerable debilitating effects from the drugs, chemotherapy and radiation that are routinely ordered to fight the cancer's growth. Cancer treatment is expensive, even with health insurance, and many sufferers seek Social Security Disability Insurance (SSDI) benefits to obtain a percentage of their lost income. Time is often of the essence with a cancer diagnosis, so the long wait SSDI applicants face before their claim is approved is a big concern. While it would be natural to assume that an approval for SSDI benefits based upon cancer would be easier than other disabling conditions, this outcome is not a given. The Social Security Administration's (SSA) primary focus is on a person's ability to work, which means those with non-advanced cancer may have greater difficulty convincing the SSA they are totally disabled. However, even if the cancer is controlled, a person can still experience lingering and disabling issues that impact one's ability to function. A discussion of several ways an SSDI applicant suffering from cancer may qualify for SSDI benefits will follow below.
Compassionate Allowance
SSDI applicants with cancer still must meet the standards for disability applied to any other condition. However, the SSA does offer the Compassionate Allowance program, which expedites processing certain applications if the disabling condition is included on a list of serious, and often terminal, illnesses. These conditions are viewed as being so severe and pervasive by their nature that disability is the presumed consequence. Currently, more than 50 types of cancer are associated with this program, which cuts approval times for benefits from years to weeks. In order to qualify, an applicant must have a diagnosis for a listed condition, and in the case of cancer, the cancer needs to have spread, be inoperable, or be recurring. The SSA automatically screens applications for conditions that could qualify for this expedited process, so no special procedure is needed to access the program.
Listings of Impairments
The SSA also approves applicants that meet the listing standards for hundreds of medical conditions listed in the listings of impairments, but approval through this route does not include expedited approval. The listings outline the symptoms and prognoses an applicant must prove to qualify for benefits, and includes a substantially greater number of types of cancer compared to the Compassionate Allowance program. Note that a diagnosis of cancer by itself is not likely to be sufficient to get approved, and evidence about the disease's effect on a person's ability to work will be required. Certainly, the more aggressive a cancer tends to be, the easier approval will be granted, but it is still possible to qualify for disability benefits if medical evidence shows the cancer spread, could not be fully removed, or came back. Obtaining approval solely on the side effects of chemotherapy or radiation treatment is difficult because they are temporary and vary in severity over time. The SSA may delay a decision to wait for the results of treatment and/or to verify a person was unable to work for a year before making a final determination.
Medical-Vocational Allowance
If a cancer patient cannot meet the listing requirements, he/she must produce evidence that a medical-vocational allowance should be granted. This allowance is based upon an applicant's ability to work in light of past work history, education, age and the individual's functional capacity. The side effects of radiation and chemotherapy can become permanent, making a return to work impossible. An experienced disability insurance attorney can help an applicant obtain the documentation needed to prove the medical-vocational allowance is warranted, and should be consulted at the beginning of the application process to increase chances of a faster approval.
Get Help
Obtaining SSDI benefits is a large undertaking, and usually essential to the financial stability of a disabled individual. Farrell Disability Law understands how crucial disability benefits are to your well being, and will fight to get the money you need and deserve. Contact the Jacksonville law firm for a free consultation, and learn how they can help you, even if benefits were initially denied.
Resource:
kare11.com/news/investigates-disability-benefit-delay-catch-22/489728566