SSDI And Understanding Options To Qualify Under Arthritis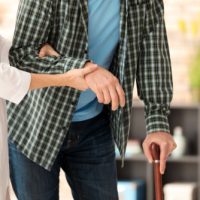 Arthritis is one of the most common ailments that lead to debilitation as a person ages. It typically causes inflammation and constriction of the joints that affects a person's ability to move and/or engage in normal daily tasks. Arthritis, even with proper therapy and medication, is quite severe for many individuals, and results in a significant percentage applying for Social Security Disability Insurance (SSDI) benefits when work is no longer possible. Arthritis can manifest in a number of ways, and the Social Security Administration (SSA) has several avenues for obtaining disability benefits for severe cases of this condition. Osteoarthritis and rheumatoid arthritis are the most common forms of this ailment, and both cause inflammation in the body, though for different reasons. However, qualifying for SSDI benefits based upon osteoarthritis, principally presented as pain and joint stiffness, is extremely difficult, and to be successful often requires an applicant to look to another listing recognized by the SSA as the cause of a disability. A discussion of several possibilities that may allow a person suffering from arthritis to qualify for SSDI benefits will follow below.
Spinal Listings
Joint pain, swelling and stiffness are the hallmark indicators of an arthritis-related condition, a diagnosis more than 54 million Americans received between 2013-2015.  The longer a person suffers from this condition, the more likely he/she will experience increased loss of mobility and require joint replacement of the knees and hips. Hands are also commonly affected. One additional area that it is particularly prone to degeneration and consequent pain is the spine. If an applicant meets the criteria for a particular listing, he/she automatically qualifies for benefits. If satisfying a listing is out of reach, the situation for many applicants, a person can still qualify if his/her ability to function, due to the severity of symptoms, prevents performing the physical duties of most jobs (standing, walking, lifting, kneeling, grasping, etc.). The listings most commonly associated with arthritis in the spine are: compression of the spinal nerve root, narrowing of the spinal canal, or inflammation of the arachnoid membrane (nerves surrounding spinal cord).
Joint Dysfunction
Another possibility to qualify for SSDI benefits based upon an arthritis-related condition is joint dysfunction, an SSA listing that requires evidence of joint fusion, space narrowing or destruction of the bone. There must also be a documented history of joint pain, stiffness and loss of motion in one knee, ankle or hip joint or one shoulder, hand, arm or wrist in each arm that affects walking or effective use of the hands. Note that imaging, such as an MRI, showing such impairments will be an essential part of establishing joint dysfunction for purposes of SSDI benefits.
Inflammatory Arthritis
Finally, the other principal listing used to gain SSDI benefits for joint-related symptoms is inflammatory arthritis. This listing is categorized as autoimmune, and would thus apply to those with rheumatoid arthritis. The listing requirements demand that an applicant show evidence of the following criteria, though examiners are generally expecting to see severe limitation in one's ability to perform fine and gross movements:
persistent inflammation or deformity of a major weight-bearing or upper extremity joint;
inflammation or deformity of a major joint with involvement by at least two major body/organs and signs of severe fatigue, involuntary weight loss, fever or malaise;
fixation of the cervical spine; or
repeated episodes of inflammatory arthritis with at least two signs of severe fatigue, malaise, fever or involuntary weight loss, plus limitations in performing daily activities, functioning socially, or completing tasks in a timely manner.
Contact a Disability Insurance Attorney
Managing a disabling impairment takes all a person's time and effort to make life bearable, and trying to navigate the SSDI process on top of this burden is likely too much. Instead, let Farrell Disability Law handle your claim. With years of experience, this Jacksonville law firm knows how to get the money you deserve. Contact us for a free consultation.
Resource:
cdc.gov/arthritis/data_statistics/arthritis-related-stats.htm