Succeeding At The Initial Stage Of A Social Security Disability Insurance Application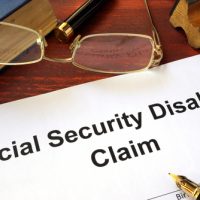 It is commonly accepted that most Social Security Disability Insurance (SSDI) applications will be rejected at the initial stage. Likewise, it is expected that most will appeal the rejection, which eventually leads to a hearing in front of a Social Security Administration (SSA) judge. It is at this stage the applicant generally expects to succeed. And, although having an attorney experienced in SSDI applications, including appeals and hearings, is crucial to having a chance at success, the SSA makes it nearly impossible for some applications to succeed. However, it may be possible to avoid the lengthy appeal process and present a case that will succeed at the initial stage. A discussion of how best to prepare an application for success at an SSDI examination stage will follow below.
SSDI Initial Examination Success Rates
While many Americans apply each year for SSDI benefits, unfortunately, about 70 percent of these applications will be denied. Further, although many applicants will successfully appeal this initial decision, the appeals process can, unfortunately, take years to complete. This may mean months or years without a source of income, which has the potential to cause serious financial strain. Fortunately, there are a few items that can be addressed that may improve one's chances to be successful at the initial stage of the SSDI process.
Factors to Increase the Likelihood of Approval
First, prior to applying for SSDI benefits, an applicant should consult with his/her medical professionals to ascertain whether they will support the application. Typically, a medical professional will be asked to provide a written statement supporting the existence of the applicant's condition, as well as the severity and whether it, in fact, prevents the applicant from being able to work. Additionally, consultation with one's medical professional will help to ascertain whether the medical professional understands the SSDI procedure. In other words, an applicant should be sure that his/her medical professional is, in effect, on board with the SSDI application.
Second, it is important to have a complete set of an applicant's medical records prior to submitting the application. While it is true that the SSA may obtain medical records for the applicant, ensuring that the applicant has a complete set, and providing this set with the application, will ensure that nothing vital is missing from the records, and avoid additional delays.
Third, it is understood that the SSA will review the treatments that have been prescribed, as well as how well or poorly the applicant responded. Thus, it is imperative that the applicant, in fact, follows through with completing all treatments prescribed by any and all medical professionals, especially the primary treating physician. Failing to follow through with a prescribed treatment will damage the applicant's chances of receiving SSDI benefits.
Fourth, it helps to be accommodating. Specifically, given that, as stated above, many Americans apply for SSDI benefits every year, cooperation with the SSA examiner will go a long way towards a possible granting of benefits at the initial stage. Responding to letters as soon as possible, and ensuring that the examiner has every bit of information at his/her disposal, will help, as will attending any medical examinations requested by the examiner.
Fifth, it is important to follow up with an application to ensure that the SSA is not missing any important information. This will also ensure that no request, which may get lost in the mail, will go unaddressed. By requesting a status update, the applicant will ensure that all requested information is provided.
In each of these examples, retaining the services of an experienced SSDI attorney is a great asset, as they will ensure that each of these examples are satisfied. Having an attorney often serves to relieve the stress on the applicant, as the attorney will shoulder many responsibilities.
Get Help
If you have filed or are considering filing an SSDI application, the services of an attorney having experience with SSDI applications can be the difference between approval and denial. The legal team at Farrell Disability Law has the experience necessary to strategize with you and help you present the best possible case at your hearing. Contact our Jacksonville office today.
Resource:
tampabay.com/news/business/workinglife/A-longer-wait-Some-now-try-nearly-3-years-to-get-disability-insurance-_162603194