The Basics of the Social Security Disability Insurance Program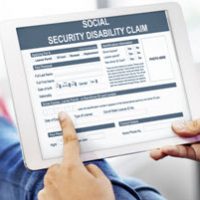 In this country, having a career and stable source of income is a sign that one has truly graduated from adolescent to adult. In many instances, having a career can allow one to do the things that are traditionally part of achieving the American dream – owning a home, getting married, and starting a family. However, in some cases, a person may suffer a debilitating injury that sidelines him/her for an extended period of time. All of the sudden, stress comes into that person's life, and, if he/she is well along in his/her career, may bring the added stress of not knowing how to support a spouse and/or children. There is help, however, in the form of Social Security Disability Insurance (SSDI), a federal program designed to help supplement income while a person is totally disabled for an extended period of time. But, like all matters in which the government has its hands, there are bureaucratic obstacles, and getting approved for benefits is difficult. Working with an experienced disability can help, though. A discussion of the basics of the SSDI program will follow below.
Social Security Disability Insurance
The Social Security Administration (SSA) administers both Supplemental Security Income, a program based on financial need, as well as SSDI, which is based on an individual's work record. To qualify for SSDI, the following criteria must be met by the Applicant:
The Applicant must experience a total and long-lasting disability that is expected to last for at least one year or result in death.
The Applicant must be completely unable to work. That is, the SSA will not award partial disability benefits or short-term disability benefits.
The Applicant must have contributed to Social Security, for a certain period of time. This is known as the duration of work test, and varies according to the age of the Applicant. More specifically, the minimum duration of work for an Applicant varies from 1.5 years for workers who become disabled before age 28 to 9.5 years of work for workers who become disabled after age 60.
The Applicant must also satisfy a recent work test. That is, the Applicant must have worked 50% of the time, also depending on age, before becoming disabled. As an example, if an Applicant is over the age of 31, he/she must have worked for five of the last ten-year period immediately preceding the onset of the disability.
The Application Process
In addition to a formal application, the Applicant must also submit medical information showing evidence of his/her disability. This information will most likely include the names of doctors and hospitals where the Applicant received care, any medications he/she has taken, any medical records he/she may have, and any relevant lab test results. Additionally, details of work history, as well as the Applicant's most recent tax return, must also be submitted. Only after all of this information has been received will the application be examined, which, unfortunately, may take a few months to a few years for a full analysis and decision.
Supplemental Insurance
It is important to note that SSDI benefits are designed to replace only about 40% of the average worker's income. Consequently, these benefits may not be enough. An option everyone should explore is obtaining private long-term disability insurance, which should replace a greater percentage of income in the event of a disability. An experienced disability benefits attorney can help ensure these benefits are accessed as well.
Get Help
If you have suffered a disability, and are unable to continue in your present occupation, and are contemplating filing a claim to begin receiving SSDI benefits, and are curious as to how the process works and what to expect, contact a disability benefits attorney as soon as possible. The legal team at Farrell Disability Law has the experience necessary to analyze your potential SSDI claim, and, will not only help you develop a strategy, but will also help you along the way to get you the benefits you deserve. Contact our Jacksonville office today.