The Important Role Your Doctor Plays In Getting Your Disability Benefits Approved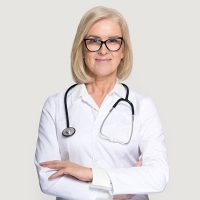 Long-term disability benefits may be available either through the Social Security Administration (SSA) or employer-provided insurance. If you suffer a physical or mental health condition that prevents you from working for a year or longer, you may qualify for payments that can help make up for lost income. Our Jacksonville long-term disability lawyer explains the important role your doctor plays in getting your benefit claim approved.
Medical Records Are Required To Support Your Claim
There are numerous factors that impact eligibility for long-term disability (LTD) benefits. If you are filing a claim through an employer-provided LTD policy, only certain types of conditions may be covered, and there may be stipulations on the amount of time you are employed with the company before you can file a claim. If you are applying for Social Security disability benefits, you must also have a qualifying condition and have earned enough work credits.
Even if you meet all other requirements, medical documentation is required to support your claim. Information you must provide to be eligible for benefits includes:
A thorough list of all symptoms;
A firm diagnosis from your doctor of a qualifying condition;
Test results and other tangible evidence confirming your diagnosis;
Proof of treatment attempts to restore function or provide symptom relief;
Follow-up notes from your doctor regarding how your condition is progressing;
How your condition impacts your activities of daily living (ADL).
Getting What You Need From Medical Providers
It is important to be aware of potential problems that could arise in dealing with your doctor that could end up impacting your rights to long-term disability. According to the National Institutes Of Health, there are several common issues that can compromise the care you receive from medical providers and prevent you from getting what you need. This could ultimately cause you to be denied disability benefits. You may want to consider getting a second opinion if you experience any of the following:
Lack of communication: It is vital to convey to your doctor the severity of your symptoms and how they interfere with both your job and activities of daily life. Not allowing time for visits, cutting patients off when they are speaking, and not taking what they say seriously is a common problem.
Failure to diagnose: Delayed or misdiagnosis is an unfortunately common problem and can result from failure to follow through with patients and conduct different types of tests.
Not completing patient charts properly: Even if your doctor listens, runs the appropriate tests, and diagnoses your condition, you could still get denied LTD benefits if they fail to record the proper information on your chart.
Discuss Your Case With Our Florida Long-Term Disability Lawyer 
At Farrell Disability Law, we help people who have been denied benefits due to lack of medical documentation. To discuss your case and how we can help you get the total amount you deserve, contact our Florida long-term disability lawyer and request a consultation in our Orlando or Jacksonville office today.
Sources:
ssa.gov/benefits/disability/
ncbi.nlm.nih.gov/pmc/articles/PMC5109754/