The Latest News On COVID And Long-Term Disabilities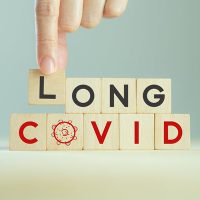 The COVID virus reached U.S. shores in January of 2020 and has been a public health crisis ever since. In the early days, victims were likely to have severe infections that took long months to recover from. As the years passed and vaccines were introduced, the severity of the illness seems to have reduced in many cases. However, there is increasing concern about long term impacts. Our Jacksonville Social Security disability lawyer shares the latest news and important information about benefits you may be entitled to.
New Study Shows One In Eight Suffer Symptoms Due To Long COVID
Since the early days of the pandemic, certain COVID patients have suffered lingering. Referred to as long haulers, ongoing issues impacted their daily lives, affecting their ability to work or engage in their usual hobbies or activities.
According to an August 6, 2022 report by the Lancet, one of the leading medical journals, roughly one out of every eight people infected with the virus now suffer symptoms of long COVID. These include:
Dizziness and problems in maintaining balance;
Loss of memory and other cognitive impairments;
Excessive fatigue and sleep disorders;
Chronic headaches;
Joint pain;
Chest pain;
Problems with breathing.
Any of these symptoms could potentially impact your ability to work or perform certain tasks on your job. To protect yourself and your loved ones, it is important to be aware of your rights regarding Social Security disability.
Social Security Benefits For People With Long Covid
Medical researchers continue to uncover ways in which COVID can have long-term impacts on health. In addition to learning more about long COVID and the large numbers of people who suffer from it, there are also connections between the virus and blood clots, body organ damage, and permanent respiratory problems.
Suffering any of these types of issues could make you eligible for Social Security disability benefits. In order to qualify, you must have earned enough work credits and suffer a qualifying condition. Unfortunately, while symptoms of long COVID may qualify you for benefits, you must also be disabled for a year or longer before you are eligible.
As the virus itself and new discoveries about long term effects are relatively recent, many sufferers may not meet this qualification. However, you may eventually be able to collect disability payments in the near future. Steps you can take now to protect yourself and your rights to Social Security or other benefits include:
Get tested immediately for COVID if you suspect an infection;
Inform your family doctor of your condition and any symptoms you suffer;
Familiarize yourself with symptoms of long COVID;
Keep a diary detailing any lingering effects you suffer;
Report these to your doctor and follow their instructions regarding additional testing and work or activity restrictions. 
Contact Our Jacksonville Social Security Disability Attorney
If you are among the many people suffering long-term disabilities due to COVID-19, reach out to Farrell Disability Law. We protect your rights and help you get the benefits you may be entitled to. To request a consultation, call or contact our Jacksonville Social Security disability attorney online and request a consultation today.
Sources:
thelancet.com/journals/lancet/article/PIIS0140-6736(22)01385-X/fulltext
ssa.gov/benefits/disability/#anchor2