Transitioning From Short To Long Term Disability Benefits In Florida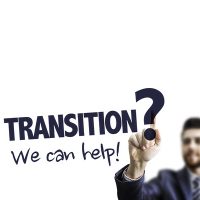 When injuries or illnesses impact your ability to work or perform certain tasks on the job, disability benefits available through your employer can help make up for lost income. Find out the difference between short and long-term coverage and how to transition from one to the other.
The Difference Between Short and Long-Term Disability Insurance
Disability insurance is often available through your employer and included as part of your overall employee compensation package. There are generally two types of policies available, which can provide short and long-term disability benefits.
Florida Blue is a major group insurance provider for our area and explains the differences between these two types of policies:
Short-term disability insurance coverage: Employer-provided short-term disability benefits are designed to take up where any sick time you may have accumulated leaves off. It covers injuries or illnesses that prevent you from working anywhere from a few days to several months or longer.
Long-term disability insurance coverage: Long-term disability benefits pick up where short-term disability insurance leaves off. It is designed to help make up for lost income if you suffer from permanent disabilities that are expected to last a year or longer.
In addition to the varying lengths of disability they cover, there are often other key differences between these policies that can make it difficult to transition from one to the other.
When An Injury Or Illness Prevents You From Working For A Year Or Longer
Employer-provided long-term disability benefits are often provided through the same insurance that provided your short-term disability insurance coverage. This should make it easier to transition from one to another if your injury or illness escalates to the point that it is now expected to last for a year or longer. Unfortunately, that is often not the case. Obstacles you are likely to face in making the switch include:
Longer waiting periods: Short-term disability insurance may begin as soon as a week after filing a claim. In contrast, waiting periods for long-term disability benefits are typically several months or more.
Greater burden of proof: You need to provide more in-depth documentation for long-term disabilities.
Differences in benefit amounts: The total amount provided by long-term disability insurance benefits may be less than what a short-term insurance policy allows.
Greater chances for a denial: With a greater burden of proof, long-term disability claims are more likely to get denied.
It is important when applying for coverage to carefully review all policy-related documents. Under the Employee Retirement Income Security Act of 1974 (ERISA), your employer must provide copies of these documents, free of charge and at your request. 
Request A Consultation With Our Florida Long-Term Disability Lawyer
At Farrell Disability Law, we act as a strong ally on your side when dealing with disability insurers. For help in filing a claim or appealing denied benefits, call our Orlando or Jacksonville office or contact us online and request a consultation with our experienced Florida long-term disability lawyer today.
Sources:
floridablue.com/employer/plans-services/disability-insurance
dol.gov/general/topic/health-plans/erisa#:~:text=The%20Employee%20Retirement%20Income%20Security,for%20individuals%20in%20these%20plans