What Are the Chances of Suffering a Long-Term Disability?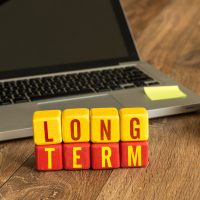 Few of us expect to ever become disabled. Unfortunately, it can and does happen to people of all ages throughout the Jacksonville and Orlando areas each year. Even relatively minor disabilities can prevent you from working or providing for yourself and your loved ones. In these situations, Social Security benefits and long-term disability insurance can provide a safety net in terms of maintaining your financial security and independence. The following provides information regarding some of the most common types of disabilities and how likely they are to happen to you.
How Common Are Disabilities?
Disability is something often associated with older adults or people who live unhealthy lifestyles. The Social Security Administration (SSA) warns that this is a myth. According to their statistics, which are based on the volume of disability claims they receive, as many as one out of every four 20-year-olds will eventually become disabled before reaching retirement age. 67 million people are currently receiving Social Security disability benefits (SSD), while more than five million becoming eligible in 2018 alone. Disabilities can happen as the result of any of the following:
Accidental injuries, such as those involving car accidents, slips, trips, or falls, and injuries that occur in the workplace;
Unexpected illnesses: These can range from occupational injuries, a diagnosis of cancer, blood diseases, or even complications stemming from an infection or the flu.
Chronic medical conditions: Health issues such as heart disease, diabetes, asthma, and other conditions can eventually worsen to the point of leaving you disabled.
While SSD does provide a safety net for people with long term disabilities, benefit amounts tend to be modest. At the beginning of 2019, the average SSA disability benefit amount was $1,234, or just slightly over $12,000 per year. For this reason, many people opt to supplement coverage with long-term disability insurance. To make matters worse, SSA is notorious for denying and delaying claims, which is why it is important to have an experienced long-term disability attorney working on your side.
Common Types of Disabilities
Disabilities can have varying impacts on your life. Some may only prevent you from working, while still allowing you to perform daily household tasks and activities. Others are more severe and may leave you requiring ongoing care. According to the Centers for Disease Control and Prevention (CDC), the following are the most common types of disabilities:
Mobility issues, which can keep you from walking, standing, bending, lifting, or climbing stairs;
Cognitive issues, which can impair your memory, your judgment, or decision making skills and may make it difficult to communicate with others or understand what is being said;
Sensory issues, such as the loss of hearing or sight, which can have effects which range from minor to severe.
Contact Us Today for Help
If you or a loved one suffers a long term disability, Farrell Disability Law is here to help. Call or contact our Jacksonville long-term disability attorneys today.
Resources:
ssa.gov/policy/docs/chartbooks/fast_facts/2018/fast_facts18.pdf
cdc.gov/media/releases/2018/p0816-disability.html