What Is Considered a Disability?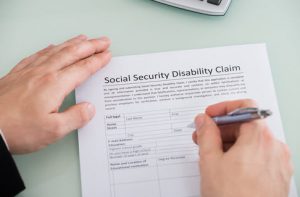 When someone is young, taking their health and vitality for granted is easy. People are at their physical peak in their 20s and early 30s, and imagining a time when mobility or mental acuity might decrease or become compromised is difficult. At some point, though, everyone feels the effects of age, which diminish a person's ability to work to some degree. If one is lucky, this loss of health happens at an advanced age, but the reality is, anyone can face a debilitating condition due to an illness or an injury at any time. Finances can easily spin out of control, and investigating disability insurance benefits is usually the first step a person takes to rein in the chaos. The extent to which a medical issue prevents a person from working obviously depends on the specific effects of the malady, but the loss of income compounds the stress and frustration of these situations. The biggest obstacle to obtaining needed disability benefits is qualifying as disabled. Regardless of whether the disability coverage is through a private insurance policy or federal Social Security Disability Insurance (SSDI), all claimants must prove they are unable to work. For SSDI, this process is particularly daunting, but understanding what the government requires to classify someone as disabled will help those seeking benefits to more efficiently gather the needed evidence to get over this hurdle.
Ability to Work
Disability determinations center principally on a person's ability to work. Specifically, the government looks at whether a person is currently working, is able to return to the work done previously, or is capable of performing another type of work. If a person is presently working and earning $1,130 or more per month before taxes, SSDI benefits are unavailable, and it is not worthwhile to submit an application. If, however, one is unable to work and expects this situation to last for at least one year or result in death, SSDI should be sought. In order to receive benefits, the government must decide the claimant is unable to return to the previous type of work and also unable to perform another type of job. This part of the analysis is based on each person's individual medical situation and past work history.
Disabling Conditions
The government has a list of conditions that it considers severe, and diagnosis of a listed condition is enough to receive benefits. Alternatively, a determination that a condition is equal in severity to a listed condition will qualify for benefits as well. However, if a person's medical issue is severe, but the severity does not equate to one of the listed conditions, the analysis becomes more complicated. In these circumstances, the government changes the analysis to whether the person can return to the previous work or take up a new type of job. If past work is impossible, the government sees if, based on education, age, medical condition, work history and skill-set, another type of employment is feasible. If the government does find a person could perform other kinds of work, disability benefits will be denied.
Consult a Disability Insurance Lawyer
If you are unable to work due to a disabling condition and need money to pay your bills, seek the advice of a disability insurance attorney before submitting your claim. Insurance companies and the federal government have rules in place that greatly complicate getting approved for benefits, but an experienced disability insurance attorney will know the kinds of evidence needed to win approval and avoid time-consuming appeals. If you live in Florida or southern Georgia, Farrell Disability Law is available now to help you with your claim. Contact us for a free consultation.
Resource:
ssa.gov/disability/professionals/bluebook/listing-impairments.htm