What Is ERISA and How Does It Impact My Disability Claim?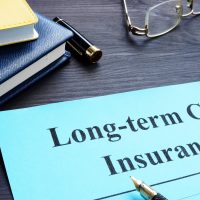 When long term disabilities prevent you from working, benefits available through an employer provided disability insurance policy can help offset your lost wages. Depending on the situation, the policies and the procedures you must follow in obtaining benefits are governed under complex federal regulations. It is important to be aware of how these laws apply in your case and the impact they can have on your disability claim.
ERISA And Your Disability Benefits
The Employee Retirement Income Security Act of 1974 (ERISA) sets minimum standards for employee benefit programs and helps to protect the individuals covered by these plans. It applies to private and publicly traded companies, providing there is at least one employee. ERISA dictates the procedures governing group policies and how claims are made. This includes:
Information that needs to be provided to you about your policy;
Requirements for processing your claim;
Timelines which must be followed in terms of when decisions are made;
Appeals process timelines and procedure, in the event your claim is denied.
Procedures for Filing an ERISA Claim
The U.S. Department of Labor (DOL) advises that employees be familiar with ERISA as these laws govern all aspects of the claims process. Mistakes made at any point in filing your claim could end up resulting in a delay or denial of your benefits. Procedures to follow include:
Request copies of all disability insurance policy documents from the plan administrator. Under ERISA, they are required to provide this information. Once you submit your request, the plan administrator has up to 30 days to comply. After this, you may be entitled to collect $110 per day until they do.
Review policy documents to ensure your condition is covered. Long term disability insurance often has exclusions which could jeopardize your rights to benefits. To protect yourself, have an experienced attorney review these documents for you.
File your claim. You want to be thorough in submitting all the appropriate documents, such as medical records, at this time. Not doing so could cause delays and may hurt your case in the event you do need to file an appeal.
Watch the calendar. The plan has up to 45 days to make a decision regarding your disability claim. In some situations, they may be able to request an extension of up to 30 days.
File an appeal. If your claim is denied, you have 180 days to file an appeal.
If your claim continues to be denied, you have the right to file a lawsuit in court against your employer or the company through which you are insured.
Let Us Help You Today
At Farrell Disability Law, we can guide you throughout the disability claims and appeals process. Our knowledge of ERISA laws and our decades of experience serving clients throughout the Jacksonville and Orlando areas help ensure you get the best possible outcome in your case. Contact our Jacksonville long-term disability attorney today and request a consultation to discuss how we can help you.
Resources:
dol.gov/sites/default/files/ebsa/about-ebsa/our-activities/resource-center/publications/filing-a-claim-for-your-disability-benefits.pdf
legcounsel.house.gov/Comps/Employee%20Retirement%20Income%20Security%20Act%20Of%201974.pdf