When Accidental Injuries Result In Long-Term Disabilities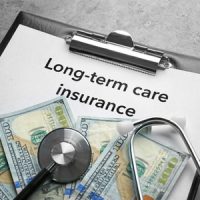 Florida is slowly beginning the process of lifting restrictions put in place due to the coronavirus pandemic. In the eagerness to get out after months of being cooped up at home, it is easy to forget or overlook safety precautions. Accidental injuries can occur as a result and are common at this time of year. Unfortunately, even a seemingly minor mishap could leave you suffering long-term disabilities.  It is important to be aware of common types of injuries in which this can occur and how it could impact your rights to long-term disability benefits provided through your employer.
Accidental Injuries That Result In Long-Term Disabilities 
According to statistics from the Florida Department of Health, accidental injuries are a leading cause of disability and death for residents throughout our area. Common causes include car, bicycle, and pedestrian accidents, non-fatal drownings, getting struck by or against objects in public places, and slips, trips, or falls. These can impact people of all ages and even a seemingly minor accident could end up leaving you suffering serious personal injuries. Among the most likely to result in long-term disabilities include:
Soft tissue injuries, such as muscle or tendon strains, sprains, and tears;
Broken bones, particularly if it involves multiple fractures;
Back and neck injuries, such as whiplash and herniated disc;
Head injuries, including concussions and traumatic brain injuries;
Crushing injuries, which can cause damage to internal organs;
Severe cuts and lacerations, which could result in loss of body parts.
When any type of accident happens, it is important to report it to the police or onsite security immediately. It is also important to get medical attention as soon as possible, regardless of the severity of your injuries or any symptoms you are experiencing. Many potentially disabling conditions have symptoms that take days or weeks to appear. Failing to get medical care can jeopardize your health and your rights to disability benefits.
Personal Injury Lawsuits and Long-Term Disability Benefits
Accidental injuries often occur as a result of the reckless actions of others. Under the Florida Statutes, you may be entitled to compensation in a personal injury lawsuit if this is the case. Amounts received through a settlement or jury award can amount to hundreds of thousands of dollars, It is important to be aware of how this could impact any long-term disability (LTD) benefits you are entitled to through your employer.
In general, amounts received in a personal injury lawsuit do not impact your rights when it comes to long-term disability insurance. However, it is not uncommon for insurers to try and deduct the amount you get in a lawsuit from your benefits. In this situation, the Employee Retirement Income Security Act of 1974 (ERISA) provides guidelines in filing an appeal.
Let Us Help You Today
For guidance in filing for long-term disability benefits in the aftermath of an accident or appealing a denied claim, reach out to Farrell Disability Law. Contact our Jacksonville long-term disability attorney online to schedule a consultation in our office.
https://www.mydisabilitylaw.com/respiratory-diseases-and-disability-benefits/