When An SSDI Claim Is Questioned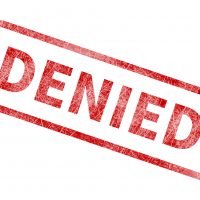 The amount of information and detail expected in a Social Security Disability Insurance (SSDI) claim can be overwhelming for most claimants, which prompts most of them to work with an experienced disability insurance attorney to ensure everything is submitted properly. One danger that is more likely if a claimant decides to handle the disability claim on his/her own is the possibility the Social Security Administration (SSA) may decide the applicant is making false claims. An absolute requirement of all SSDI claims is that the information submitted is factual and accurate, especially as it concerns medical symptoms, daily limitations and work skills. The SSA has a number of options when responding to concerns that a claimant may have provided false information, some of which involve potentially severe and long-term consequences. A Florida woman was recently convicted for fraudulently collecting federal disability benefits after federal investigators confirmed her leisure activities did not match the claimed limitations that justified a disability award. A discussion of how the SSA can address suspected false claims, and how an applicant can respond to these accusations, will follow below.
Fraud and Similar Fault
Providing false information on a disability application is treated a violation of federal law, but how the SSA decides to proceed when such behavior is suspected depends upon the intent of the applicant. Providing false information in connection with obtaining disability benefits can result in one of two accusations that permit legal action: fraud or similar fault. Fraud is only applicable if there is evidence the applicant knowingly provided false information with an intent to obtain disability benefits. Similar fault, on the other hand, does not require intent, and instead relates to acts that:
involve knowingly providing incomplete or incorrect statements that are important to determining the applicant's eligibility for benefits, e., material facts; or
involve knowingly concealing information important to deciding disability benefits.
To prove similar fault, an accusation leveled much more frequently than fraud, the SSA need only find there is enough evidence, when fairly considered, to conclude the that similar fault occurred. In other words, the SSA only needs enough evidence to be persuaded, and not definitive and incontrovertible proof. How the SSA decides to respond to a finding of similar fault depends upon its impact on the disability claim, and it can take any of the following actions:
do nothing because the false information did not affect the outcome;
disregard evidence associated with the similar fault;
modify, deny or terminate benefits;
require a claimant to repay any benefits received as a result of the similar fault;
conduct a continuing disability review to decide if a disability is still present, if benefits were previously awarded; or
refer the case for prosecution.
Responding to an Accusation of a False Claim
Overcoming a finding by the SSA that false information was provided is not easy, but not impossible. At this juncture, it is imperative to work with an experienced disability insurance attorney to have a reasonable chance at negating the consequences of the SSA's decision, so one may still receive disability benefits. Most false claims are related to medical evidence provided by an applicant or to the applicant's doctor, but rarely do applicants really intend to mislead or provide inaccurate information. However, to dispel beliefs by the SSA that a person did attempt to mislead, a new round of medical evidence from different doctors may be necessary. Further, the more objective data on which the medical opinions are based, the harder it will be for the SSA to support an accusation of false information. Importantly, an experienced disability insurance attorney will know how to show that false information was neither intentionally nor knowingly provided, a key element in fraud claims.
Get Help
SSDI claims are time consuming and complicated matters that need the attention of an experienced disability insurance attorney. The experienced team at Farrell Disability Law understands the nuances of this process, and can put together and defend a disability application, so you can focus on managing your health. Contact us for a free consultation.
Resource:
chronicleonline.com/news/crime_and_courts/judge-orders-local-woman-to-repay-u-s-gov-over/article_4b577620-222e-11e8-af2f-1f6244cd3dbe.html