When Is Back Pain Severe Enough to Qualify for SSDI?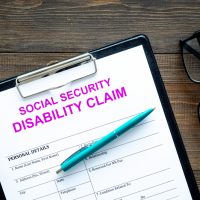 Qualifying for Social Security Disability Insurance (SSDI) benefits is a complex and lengthy endeavor. The Social Security Administration (SSA) must ensure that all claims for disability are accurate. As a result, it has imposed various requirements on an applicant to prove that his/her claimed disability is legitimate. Retaining the services of an attorney experienced in disability benefits law can help ensure that the SSDI application contains all necessary evidence to have the best possible chance at success. One type of disability that is especially problematic to prove is back pain, due to the subjective nature of its symptoms. A recent article illustrates the pain and persistence in symptoms for those suffering from back pain. However, the important question for sufferers is – does this condition qualify for SSDI benefits? A discussion around how to base an SSDI application on back pain will follow below.
SSDI Benefit Requirements
To obtain SSDI benefits, according to the SSA's Web Page, all an applicant needs to show is that he/she is unable to work because of a medical condition that is expected to last at least 12 months or result in death. While this seems relatively straightforward, in cases in which the applicant is basing his/her application on back pain, the SSA reviews the applicant's objective symptoms to see whether they match the requirements in SSA's impairment listing for spinal disorders. If the symptoms do not match, then the SSA will review the applicant's functional limitations to see what type of work the applicant can do. As an example, the SSA will ascertain whether the applicant's range of motion is so limited that he/she cannot bend over, has trouble walking, or needs to switch positions on a frequent basis. Finally, in all cases, and since symptoms of back pain are highly subjective, the SSA will analyze an applicant's credibility.
Credibility
Credibility is important because, as stated above, symptoms for back pain are subjective. Accordingly, the SSA must analyze an SSDI application to be sure that the applicant's pain is truly as bad as the applicant claims it is. Thus, the SSA will review the following factors when assessing an applicant's credibility:
The applicant's medical records;
A medical professional's opinion of the applicant's pain level and, if necessary, his/her limitations;
How often the applicant visits the medical professional;
The applicant's willingness to entertain different treatments and to stick to a treatment plan;
How the pain affects the applicant's daily life;
How the applicant's pain symptoms compared to others with the same condition; and
Any potential evidence of pain exaggeration.
In sum, the more evidence an individual can provide about his/her disability and the limitations he/she is experiencing as a result, the better the applicant's chances are for getting approved
Conditions That Have a Good Chance at Approval
While most conditions involving back pain are difficult to establish, the following conditions are more likely to get approved because they can be objectively documented more easily, and are included within the SSA's impairment listing:
Arachnoiditis – a painful condition caused by inflammation of the membrane that surrounds and protects the spinal cord. Symptoms include pain, weakness, painful electrical sensations in the legs, and the loss of bowel and bladder function.
Spinal Stenosis, which is caused by the narrowing of the spinal column that puts pressure on the spinal cord and can cause pain, numbness, and weakness. Severe spinal stenosis in the cervical spine (upper) can even lead to bowel and bladder incontinence.
Nerve Root Compression, which is caused when a bulging or herniated disc, spinal fracture, or arthritis which puts direct pressure on a nerve. Severe nerve root compression can lead to pain, weakness, numbness, and eventually muscle wasting.
Get Help
If you need to file an application for SSDI benefits, contact a disability benefits attorney as soon as possible. While back pain can be very debilitating and cause agony to the sufferer, the SSA makes it a challenge to get benefits. The legal team at Farrell Disability Law have years of experience in disability matters, and know what you need to prove to obtain benefits. We will work to ensure that your application has the best chance at success. Contact our Jacksonville office today.
Resource:healio.com/rheumatology/practice-management/news/online/%7Bb043893c-7eb6-4b68-81c9-beedfe89eb52%7D/nearly-20-of-patients-with-back-pain-report-persistent-symptoms-greater-health-care-use
https://www.mydisabilitylaw.com/can-i-obtain-social-security-disability-insurance-benefits-for-back-pain/