When To File A Long-Term Disability Benefit Lawsuit In Florida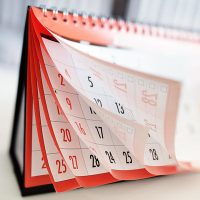 Employer-provided insurance protects you in case of unexpected events. Long-term disability benefits offset lost income if a serious injury or health condition prevents you from working for a year or longer. Unfortunately, it is not uncommon for insurance companies to dispute or deny claims. Our Jacksonville long-term disability lawyer explains when you may be entitled to file a lawsuit and the steps involved.
Filing A Lawsuit For Denied Long-Term Disability Benefits
Your employer may provide long-term disability (LTD) benefits as part of your overall compensation package. These are subject to the Employee Retirement Income Security Act, otherwise known as ERISA. This a federal law governing benefits administration and processes for denied or disputed benefits.
Under ERISA, there are certain requirements you must meet prior to filing a lawsuit seeking long-term disability benefits. These include:
You must have been out of work for a year or longer;
File a claim through your employer;
Provide proof of a covered condition;
Fill out the appropriate forms and provide all requested information;
Wait to receive a response from the insurer;
File an appeal for denied benefits in the required time frames;
Attend hearings before an administrative judge and provide additional information to support your claim;
Request an administrative panel review any decisions the judge made that were not in your favor.
If the administrative panel continues to deny or otherwise dispute your benefits, at this point you may have the right to take your case to court.
How To File A Florida Long-Term Disability Lawsuit
Employer-provided benefits, including long-term disability insurance, are subject to federal law. This means that if your claim is disputed and you continue to be denied benefits after filing appeals and attending administrative hearings, you may be able to take your case to federal court.
You generally have 180 days after your ERISA appeals claim is denied to file a long-term disability lawsuit. Steps required as part of this process include:
File a petition with the U.S. District Court of Florida, which lists yourself as the plaintiff and the insurer as the defendant;
State in your petition why you feel your long-term disability benefits were wrongfully denied;
Request copies of administrative records from the insurer, which contain copies of medical records and other evidence used in denying your claim, as part of the discovery process;
Gather additional evidence to document your case;
Detail damages you suffered, which can include lost wages, legal fees, and other costs involved;
Make strong, effective legal arguments before a judge, pointing out any mistakes or bad faith practices on the part of the insurer and detailing why you are entitled to long-term disability benefits.
Get Our Florida Long-Term Disability Lawyer On Your Side
At Farrell Disability Law, we provide the experienced, professional legal representation you need when filing long-term disability claims, appealing denied benefits, and filing lawsuits against insurers. To get our Florida long-term disability lawyer on your side, call or contact us and request a consultation in our Orlando or Jacksonville office today.
Sources:
dol.gov/general/topic/retirement/erisa#:~:text=The%20Employee%20Retirement%20Income%20Security,for%20individuals%20in%20these%20plans.
flmd.uscourts.gov/