Women And Social Security Disability Benefits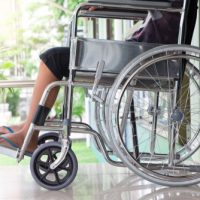 As we now live in an age where women constitute an almost equal share of the workforce, women are increasingly applying for, and receiving, Social Security Disability Insurance (SSDI) benefits. This hasn't always been the case, however. When women were disproportionately underrepresented in the workforce, primarily due to maintaining mostly unpaid work as home caretakers, the percentage of women receiving SSDI benefits was accordingly smaller compared to men. However, although the number of women receiving SSDI benefits is nearly equal to the number of men, there are some differences between the distributed benefits, as well as what it takes to qualify for SSDI benefits. A general discussion of the factors unique to women when applying for SSDI benefits will follow below.
Required Work History
SSDI is a program administered by the Social Security Administration (SSA) that offers benefits to disabled individuals who have paid a sufficient amount into the SSA system. This is calculated in the form of work credits, which are based on a person's yearly earnings or self-employment income, with four work credits being the maximum a person can earn annually. The number of work credits a person needs for SSDI benefits depends upon his/her age when the disability first appeared. Thus, younger workers need fewer credits to qualify. Further, the work credits need to be earned recently enough in time for SSDI benefits to be available. Unfortunately, this can have a negative impact on women, who are typically in the workforce for a shorter period of time than men. Thus, women may receive a smaller amount of SSDI benefits.
Required Disability
The types of disabilities are also different for men and women who receive SSDI benefits. Since very few women are in professions that require a high degree of physical exertion or put their bodies at physical risk, such as construction workers or deep-sea fishers, women beneficiaries are more likely to qualify because of a mental or musculoskeletal impairment. Unfortunately, this typically means that there is a greater likelihood that women will not be able to ascend to SSDI benefits based on the disability alone. Rather, they would most likely have to obtain approval for SSDI benefits based on the functional limitation analysis. In this case, the SSA will conduct an analysis as to whether the applicant can perform any previous work. If not, then the SSA will determine whether the applicant can perform any other type of work. Determining whether an applicant can work is largely based on the functional limitations the claimed impairment creates. The SSA will look at an applicant's work history for the past 15 years and decide if the applicant can perform the work in the same manner as before the onset of the disability. If the answer is no, the SSA will then examine the applicant's capacity to transition to other types of work, based on education, work experience and age. The SSA's ultimate decision in many cases is greatly influenced by not only this analysis, but the assessment, by a physician, of the applicant's physical and mental limitations, including how severe they are and if improvement is possible over time with proper treatment. Presenting this evidence in a light most beneficial to the applicant is crucial to getting an SSDI application approved, and a disability attorney who specializes in SSDI claims is in the best position to get this result.
Consult a Disability Insurance Attorney
SSDI benefits are often difficult to obtain, and potentially even more so for women.  Accordingly, disability claims should be reviewed by an experienced disability insurance attorney. Disability insurance attorneys know what the examiners are expecting to see, and can guide you on how to build the strongest possible claim. The team at Farrell Disability Law, with offices in Jacksonville and Orlando, has the knowledge you need to help you get the benefits you deserve. Contact us today for a free consultation.
Resource:
insurancenewsnet.com/oarticle/disability-insurance-greatly-boosts-womens-financial-security