Your Options When Benefits Are Terminated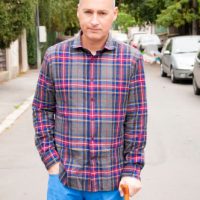 Getting approved for Social Security Disability Insurance (SSDI) benefits is no small feat, and almost always requires going through multiple levels of appeals that can stretch into years. This financial assistance is vital to most disabled individuals who suffer from impairments significant enough to prevent working, and once approved, these benefits can be paid for the rest of a person's life. However, approval does not guarantee the permanent payment of disability benefits through the Social Security Administration (SSA). Periodic reviews of all SSDI benefit recipients occur during which SSA officials reassess whether an individual still qualifies as disabled under the agency's definition. If a representative finds total disability no longer exists, SSDI benefits will be cancelled, though there is a process to appeal this decision. Further, in certain instances, the SSA may demand repayment of a portion of the benefits received if an overpayment is claimed. A New Mexico woman living with a blood clotting disorder recently learned her SSDI benefits were cancelled and that the SSA wants her to reimburse the agency thousands of dollars allegedly paid "in error." A discussion of the periodic review process the SSA performs on all SSDI benefit recipients, and what a person's options are if benefits are cancelled, will follow below.
SSA Review Process
The SSA is required to review each SSDI benefit recipient's level of disability, called a Continuing Disability Review, every certain number of years, depending upon the expected likelihood of improvement. If the SSA determines a recipient's condition has improved to the point where he/she can return to work, benefits will be terminated. The frequency of these reviews are as follows:
if improvement is expected, review occurs within six to eighteen months;
if improvement is possible, review occurs after three years; and
if improvement is not expected, reviews are after seven years.
While these reviews are mandatory, passing them is much less rigorous than the process to gain benefits in the first place.
In addition, if a recipient returns to work or school full-time, or earns $1,180 or more per month, (for 2018), the SSA will terminate benefits, though terminated recipients are given a three-month grace period (the month termination is communicated to the recipients, plus two more) before benefits cease. Further, certain events can trigger a review outside the normal schedule, including if a new treatment for a person's disabling condition is now available or if the SSA received reports a recipient is not following treatment protocol.
Appealing Termination
When an SSDI benefit recipient receives notice of a termination of benefits, he/she does have some recourse, and can appeal the decision. If the appeal is submitted within 10 days of receiving notice, benefits will continue until the appeals process is concluded. Otherwise, recipients have 60 days to appeal the termination, though benefits will stop after the grace period passes. If benefits continue while the appeal is pending, and the individual later loses benefits for good, he/she may be asked to repay some or all of the money received during this time. The first step in the appeals process typically involves a review by a representative at the State disability determination office, and advances to a hearing in front of a disability hearing officer if the first review supports termination. If termination is still upheld after the hearing with the disability officer, the case may be appealed to an Administrative Law Judge (ALJ). Beyond this stage, an appeal to the Appeals Council and with the federal courts are also possible, but harder to win. Through the ALJ stage, new medical evidence and arguments against termination may be offered for consideration, and given the importance of retaining this support, working with an experienced disability insurance is critical to obtaining a satisfactory outcome.
Talk to a Disability Insurance Attorney
Facing the termination of SSDI benefits is a scary and financially devastating situation that requires quick action and the focused attention of an experienced disability insurance attorney to avoid the loss of this benefit. Farrell Disability Law know the obstacles you must overcome, and can put their more than 20 years of experience to work on keeping benefits you earned and deserve. Contact the Jacksonville law firm for a free consultation.
Resource:
santafenewmexican.com/news/local_news/woman-struggling-to-make-mortgage-payment/article_ee8f7bee-5451-5241-a1c1-af7e5db228f2.html