10 Common Conditions Covered By Social Security Disability Insurance (SSDI)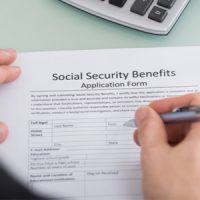 Chronic health conditions can affect your ability to engage in your normal hobbies and activities while requiring the need for ongoing medical care. While you may have become accustomed to making adjustments in your lifestyle, it is important to be aware of the benefits which may be available. If your health issues cause long term disabilities that keep you from working or are likely to in the future, Social Security disability insurance (SSDI) can help you make ends meet. To protect your rights to these benefits, be aware of common conditions that make you eligible.
Medical Conditions that May Make You Eligible for Social Security Disability Benefits
A chronic condition is considered any type of disease, illness, or health issue that lasts for three months or longer. When these keep you from working for at least a year or more, you may be entitled to disability benefits through the Social Security Administration (SSA).
Eligibility will depend on your work history, including the length and dates of your most recent employment. You must also suffer from a condition that is included under the SSA's listing of impairments. The following are 10 of the most common:
Cancer, which can include conditions for which you have been in remission;
Cardiovascular issues, such as heart disease;
Digestive tract problems, such as Irritable Bowel Disorder or liver disease;
Hematological disorders, such as anemia and problems with the bone marrow;
Immune system disorders, such as Lupus and rheumatoid arthritis;
Kidney disease, which often causes a host of other health problems;
Musculoskeletal problems, such as back and neck issues;
Neurological disorders, such as cerebral palsy, epilepsy, MS, and Parkinson's Disease;
Respiratory illnesses, such as asthma and COPD;
Sensory issues, such as hearing or vision loss.
Do You Suffer One of the Above Conditions?
According to the National Health Council, more than 40 million people suffer from the above or other types of chronic health conditions. These can have long term impacts on your health and overall quality of life. it is important to seek medical attention, follow all doctor's instructions, and attend follow up visits. In addition to protecting your current and future health, taking these steps can also help to protect your rights to Social Security disability benefits.
If you are currently unable to work, our Florida Social Security disability attorney can help you in filing a claim. As roughly two-thirds of these claims end up being denied, it is important to have someone experienced guide you through the process. We can also help in filing appeals if a previous claim was denied.
If you are still able to work, now is the time to focus on documenting your condition. In addition to medical records and receipts, keep a journal detailing how your health issues impact your ability to work and other areas of your life.
Let Us Help You Today
At Farrell Disability Law, our Orlando Social Security disability attorney is dedicated to helping you get the benefits you are entitled to. Call or contact us online to schedule a consultation in our office today.
Resource:
nationalhealthcouncil.org/wp-content/uploads/2019/12/AboutChronicDisease.pdf
ssa.gov/disability/professionals/bluebook/AdultListings.htm
https://www.mydisabilitylaw.com/five-frequently-asked-questions-about-social-security-disability-benefits/