Five Frequently Asked Questions About Social Security Disability Benefits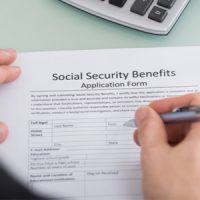 Social Security disability benefits act as a safety net in the event you are unable to work. They can help ensure that your family is provided for and that your monthly needs are met, but obtaining these benefits is not always easy. The claims process can be confusing and benefits are often delayed or denied. Our Jacksonville Social Security disability lawyer can guide you through the process. The following are frequently asked questions about Social Security disability that we hear from our clients:
What Are The Requirements for Social Security Disability Benefits?
If you suffer from an injury, illness, or chronic health condition that prevents you from working for a year or longer, you may be entitled to Social Security disability benefits. In addition to having a qualified condition, the Social Security Administration (SSA) will also look at your past work history and earnings to determine eligibility. Generally, you are assigned credits during quarterly work periods throughout the year. Once you have earned enough of these credits, you may apply for disability benefits.
How Do I File A Social Security Disability Insurance (SSDI) Claim? 
There are several steps you need to take to apply for benefits through the Social Security disability insurance program. It is important to take care in completing these steps properly, as this is a common reason for denied or delayed claims. The first is to collect all the information you will need. The SSA provides this checklist, which can act as a guide in collecting medical records, receipts, and other important documents. The next step is to complete and submit your application for review.
How Long Does The Approval Process Take? 
Once you submit your disability application, the time it takes to go through the approval process will depend on factors such as your medical condition, whether more information is needed, and whether the application was filled out completely. While there is a five month waiting period to be eligible for benefits once you become disabiled, it is important to submit your application as soon as possible.
Can I Return To Work While Receiving SSDI Benefits?
Through the Ticket To Work program, you may be able to perform certain types of jobs to supplement your disability benefits. However, if you make too much or engage in what the SSA considers 'substantial gainful employment', it could impact your eligibility.
Why Do I Need A Social Security Disability Attorney and How Much Will It Cost?
An experienced Social Security disability can answer your questions, guiding you through the application process and helping you deal with any denials or delays. Generally, payment for these services is not required up front and can be included as part of your disability benefit settlement.
Let Us Help You Today
At Farrell Disability Law, we can help ensure you get the benefits you deserve. To request a consultation in our Jacksonville or Orlando office, contact our Social Security disability attorney today.
https://www.mydisabilitylaw.com/documenting-medical-conditions-for-social-security-disability/