American Heart Month: Risks Regarding Heart Disease and Your Rights To Long-Term Disability Benefits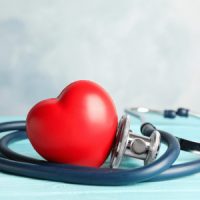 Heart-shaped candies and novelty items spring up everywhere in stores over Valentine's Day. Designed to convey our feelings for family and friends, they also call attention to a potentially life-threatening health issue. February is American Heart Month and raises awareness about heart disease. It is a common condition that could entitle you to long-term disability benefits.
American Heart Month Raises Awareness About Heart Disease
During February, American Heart Month raises awareness of the risks posed by heart disease. According to the Centers for Disease Control and Prevention (CDC), it is a leading cause of disability and is responsible for one out of every four deaths each year.
Genetic factors make you more likely to suffer heart disease but smoking, being overweight, eating an unhealthy diet, leading a sedentary lifestyle, or working in a high-stress environment all increase your risks. Among the most common types of heart conditions that can result in long-term disabilities include:
Angina: These are pains that feel like a tightness or squeezing in your chest, which occur when the muscles in the heart do not get enough oxygen.
Arrhythmia: This is when your heart beats irregularly, resulting in lightheadedness and a fluttering feeling in your chest.
Coronary artery disease (CAD): The most common type of heart disease, this involves narrowing and hardening of the arteries.
Heart attack: This is when arteries narrow and harden to the point that they cut off blood supply to the heart.
Heart failure: This is when the heart is unable to adequately pump blood to other parts of the body.
Stroke: This is when blood clots form and lodge in blood vessels within the brain.
The American Heart Association encourages people throughout the month of February to make healthy changes in lifestyle and regular appointments to check heart health with their family doctor.
Heart Disease and Your Rights To Long-Term Disability (LTD) Benefits
Heart disease can impact your ability to work or perform certain types of tasks on your job. In these cases, you may be entitled to long-term disability (LTD) benefits. One of the first steps you need to take if you suffer from any type of heart disease or have risk factors is to review your LTD policies. Under the Employee Retirement Income Security Act of 1974 (ERISA), your employer is required to provide a copy of all policy-related documents, free of charge and at your request.
Review your benefits carefully to ensure there are no exclusions in regards to heart conditions. Documenting heart disease for a claim can be challenging. To protect your rights to benefits, follow these steps:
Make regular appointments with your doctor;
Undergo any testing they recommend;
Document all medications or treatments prescribed;
Keep a journal detailing your condition and the impact it has on your daily activities.
Let Us Help You Today
At Farrell Disability Law, we help people with heart disease get the LTD benefits they are entitled to. Reach out and contact our Jacksonville long-term disability attorney to schedule a consultation in our office today.
https://www.mydisabilitylaw.com/make-reviewing-long-term-disability-coverage-one-of-your-new-years-resolutions/