Are There Changes Ahead For Social Security Disability Benefits?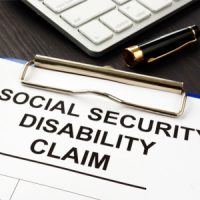 For over a decade, there have been ongoing concerns related to funding of  benefits provided through the Social Security Administration (SSA). COVID-19 only adds to the problem. A temporary waiver of payroll taxes is intended to provide an income boost during the pandemic but it could contribute to putting the future of SSA programs, such as Social Security disability insurance (SSDI), at risk. The following outlines the current situation and steps you can take now to protect yourself in the future.
Are My Social Security Disability Benefits Going To Stop? 
Recent news reports regarding financial problems with the Social Security Administration (SSA) have caused many people to wonder if their current SSDI benefits are about to be cancelled. The short answer is no. However, funding issues could mean potential problems in the future.
The latest controversy over disability benefits stems from recent actions to defer payroll taxes from Sept. 1 through the end of the year, providing workers with a larger take-home pay. Over 12 percent of all taxes paid by employees and their employers go to Social Security. As payroll taxes are only being deferred and will have to be repaid next year, there are concerns whether taxpayers will be able to shoulder this debt. As a result, the SSA could end out losing a good portion of its funding for this year.
The SSA relies on a Disability Insurance (DI) Trust Fund to ensure it has the assets needed to pay disability benefits. According to a September 3, 2020 report in the Motley Fool, if the payroll taxes for 2020 end up going unpaid and there are no alternative sources of revenue, DI Trust Fund asset reserves could become depleted as early as the middle of 2021. While it is likely that the SSA will find alternative sources of funding, it is a situation people receiving disability benefits will want to keep an eye on over the course of the year.
Future Concerns Regarding SSDI Benefits
According to a September 2020 Market Watch report, even if funding for SSA comes through in 2021, there are still concerns over the future of certain programs. Even without the pandemic, the trust fund for Social Security disability is expected to run out of money by 2026 while SSA retirement and survivors benefits could be insolvent by 2031. In light of what the future might bring, there are steps you should take now to protect yourself:
Visit your doctor regularly and have periodic health screening tests;
Avoid unhealthy behaviors, such as overeating and smoking, which increase disability risks;
Review long term disability (LTD) insurance benefits you may have through your employer;
Consider whether to invest in a private LTD policy.
Let Us Help You Today
At Farrell Disability Law, we provide the professional legal representation you need to get the disability benefits you are entitled to. To discuss your case, contact our Orlando Social Security disability attorney to schedule a consultation in our office today.
Resource:
marketwatch.com/story/todays-older-workers-may-see-the-first-cuts-to-social-security-benefits-2020-09-03
fool.com/retirement/2020/09/03/this-trump-proposal-could-kill-social-security/
https://www.mydisabilitylaw.com/10-common-conditions-covered-by-social-security-disability-insurance-ssdi/