Be Your Own Advocate When It Comes to Long-Term Disability Benefits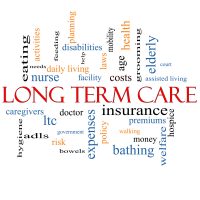 Most people think long-term disabilities will never happen to them. Unfortunately, statistics prove otherwise. When health conditions that result in disabilities do occur, taking the actions needed to be your own advocate can help you regain some control. Being informed helps to reduce the stress and uncertainty of the situation and increases your odds of getting the benefits you deserve.
Five Steps You Can Take to Act as Your Own Advocate 
According to the latest statistics from the Centers for Disease Control and Prevention (CDC), roughly 61 million people suffer some type of disability. That amounts to roughly one out of every four people. When it comes to your health and dealing with conditions that could result in disabilities, it is important to act as your own advocate. The following are five steps you can take to protect yourself:
Review all private and employee provided policies.
If you receive disability benefits through their employer, take the time to carefully review the terms of your coverage. Under the Employee Retirement Income Security Act of 1974 (ERISA), your employer is required to provide copies of these documents. Review any private policies you have taken out as well.
Review Social Security benefits. 
You may also be entitled to disability benefits through the Social Security Administration (SSA). Eligibility will depend in part on whether you have accumulated enough work credits. You can earn one credit for each $1,360 in wages up to four credits each year.  Generally, you need at least 40 credits to be eligible for disability benefits, with 20 of these credits earned over the past 10 years.
Check that you have a qualifying condition.
There is a long list of conditions which entitle you to disability benefits. These include physical conditions, such as soft tissue injuries and other conditions which impair mobility. They also include diseases such as cancer, heart disease, and diabetes, and well as intellectual impairments, mental disorders, and health problems resulting from substance abuse.
Attend regular doctor visits. 
You need to be seen by a doctor on a regular basis, who can document your condition. Follow all instructions regarding treatment, medications, follow up visits, and activity restrictions. Keep copies of all medical records and statements, along with a personal log of when and where you were seen.
Keep records regarding your condition and the impact it has on your life. 
Keep detailed, dated notes about the ways your condition has impacted other areas of your life. This includes lost wages and activities you are no longer able to perform, such as hobbies and general household tasks.
Let Us Help You Today 
In addition to the above, reach out to Farrell Disability Law. We act as a strong legal ally on your side, answering your questions and helping you get the benefits you are entitled to. Contact our Jacksonville long-term disability attorney and request a consultation in our office today.
Resource:
cdc.gov/ncbddd/disabilityandhealth/features/key-findings-community-prevalence.html
dol.gov/general/topic/retirement/erisa
https://www.mydisabilitylaw.com/when-can-your-long-term-disability-benefits-be-canceled-or-terminated/