When Can Your Long-Term Disability Benefits Be Canceled or Terminated?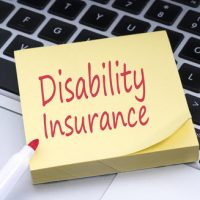 Disabling injuries can come on at any time and devastate a person physically, mentally, emotionally, and financially. Fortunately, many employers offer an insurance policy – Long-Term Disability (LTD) – which helps employees by providing financial support during the time of their disability. For those whose employers do not offer this (and even if an employee wants to augment the policy provided by his/her employer), insurance companies offer LTD policies for purchase by anyone who meets their requirements. However, like all insurance policies, the insurance company will examine each claim thoroughly so as to ensure that only those who meet their definition of disability receive benefits. Accordingly, using an experienced disability benefits attorney can be crucial to ensuring that a claim for benefits has the best opportunity for success. Another issue that may cause concern is that, typically set forth in the policy documents, most LTD policies provide for potential cancellation and/or termination.
Long-Term Disability
As mentioned above, LTD benefits are typically offered as part of an employee's overall benefits package, or, alternatively, purchased as an individual plan. If the LTD plan is part of a benefits package, then the plan is governed by a federal law known as ERISA, or the Employee Retirement Income Security Act. Essentially, LTD plans provide a portion of an employee's income if they find themselves in the situation in which they cannot work for an extended period of time.
Cancellation and/or Termination
Most LTD insurance policies do have in place procedures regarding cancellation and/or termination of the policy, so it is incumbent upon the benefits recipient to ensure that he/she does not trigger one or more of these procedures, whether purposefully or inadvertently. As would seem obvious, the most common reason for termination is that the individual is no longer disabled. However, some of the other common reasons for termination including the following:
Some policies contain a time limitation on the payment of benefits for disabilities related to mental, nervous, or psychological impairments, such as depression, anxiety, chronic fatigue syndrome, or the like. Although rare, some policies may impose such a limitation on chronic disabilities. The most common time limitations are placed on disabilities relating to alcohol or drug abuse.
Social Security Disability Insurance (SSDI) Benefits. Most LTD policies require individuals to apply for SSDI benefits, and the failure to do so may result in termination of LTD benefits.
Continued Treatment. Most LTD policies require the disabled individual to provide proof of his/her continuing disability, and to engage in a program of treatment. The lack of continued treatment can be interpreted as an improvement of the disability.
Improper Activities. If the LTD insurance company discovers the disabled individual participating in activities which he/she should not able to do if disabled, he/she may have his/her benefits canceled. Included in this is the situation in which the employee returns to work.
Changing Definition of Disability. Some policies may adjust what qualifies as a disability after a period of time. More specifically, some policies may define a disability as an inability to perform an employee's occupation, and then change it to an inability to perform any occupation after a specific period of time, say, 24 months.
LTD benefits will typically end when a disabled individual reaches Social Security retirement age.
Get Help
If you are currently receiving LTD benefits (or looking to file), and are curious about possible cancellation or termination of benefits, contact an experienced disability benefits attorney as soon as possible. The Jacksonville long-term disability legal team at Farrell Disability Law has years of experience in advising their clients in every aspect concerning LTD benefits, including situations in which benefits may be canceled or terminated. Insurance contracts are not written to be understood by the average person, and insurers use this to their advantage. Level the playing field and get legal advice. Contact us today.
https://www.mydisabilitylaw.com/ensuring-you-have-enough-long-term-disability-coverage/