Filing for Long-Term Disability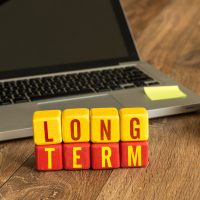 Typically, although not exclusively, a part of an employee's benefits program is Long-Term Disability (LTD). LTD benefits pay out a predetermined sum when an employee becomes disabled for at least one year or more. Since studies have shown that there is a greater chance that workers will suffer a long-term disability than ever before, LTD insurance, as part of an employee's benefits package, is crucial. If an employer does not offer such insurance, however, or if an employee wishes to supplement the LTD benefits, employees are permitted to purchase LTD insurance policies on the open market. Getting the insurance company to pay benefits is controlled by a set procedure laid out by the insurance company. Even then, insurance companies, in an effort to control costs, will scrutinize every aspect of the claim to justify a rejection. Accordingly, retaining the services of an experienced disability law attorney can help ensure that any claim has the best chance at success. While any situation preventing an employee from working for a year or longer will quality as an LTD, there are some common issues that lead to disability. A discussion of some important issues when filing, or considering filing, an LTD benefits claim will follow below.
ERISA
Virtually any employer who provides benefit plans to their employees is subject to a Federal law, called the Employee Retirement Income Security Act of 1974, known as ERISA, which governs how insurance companies must manage and administer their policies, including paying out benefits. This regulation covers private employers, the government, and religious organizations, as long as a benefit plan is provided to employees. Among other things, ERISA outlines the various requirements insurance companies must adhere to when processing benefit claims, governs the timeline by which the insurance company must render a decision, and outlines the rights of the employee if and when a claim is denied.
Proving a Disability
In order to receive LTD benefits, an employee must be disabled. Typically, this term is defined by the LTD policy, and, reference should be made to the policy before filing a claim. Once this definition is ascertained, the most important factor in proving a disability is the opinion of the employee's medical professional. As part of an application for LTD benefits, the medical professional will be asked to complete a form or write a statement regarding his/her opinion on the employee's condition. Although this opinion is critical, the insurance company will most likely also want objective proof of the disability. Accordingly, the company may also request all medical records related to the disability, including relevant clinic notes, lab results, X-rays, MRIs, exam findings, and surgical reports.
Other Typical Requirements
In addition to being able to show evidence of a disability, there are some additional requirements that most LTD insurance policies contain. Some of the more typical ones include the following:
Most employer-sponsored LTD plans require that the employee be a full-time employee at the time of disability.
Waiting Period. Almost all LTD policies possess an elimination period, between the time the disability starts and when the employee can begin receiving benefits. These periods are often three or six months.
Pre-Existing Conditions. Most LTD policies exclude various pre-existing conditions.
Excluded Conditions. Similarly, most LTD policies specifically exclude particular diseases or workplace accidents.
Get Help
If you have filed, or are contemplating filing, an application for LTD benefits, and are curious as to how the process works, contact a disability benefits attorney as soon as possible. The legal team at Farrell Disability Law have experience in assisting their client with LTD benefit claims, and can educate you not only on the process for applying and receiving LTD benefits, but also what you need to do to have the best chance possible at obtaining benefits. Upon a review of your situation, we will work to win approval for your disability claim. Contact our Jacksonville office today.
Resource:
benefitnews.com/slideshow/disability-top-10-causes
https://www.mydisabilitylaw.com/new-disability-claim-procedures-now-in-effect/