Five Important Steps in Filing an ERISA Long-Term Disability Claim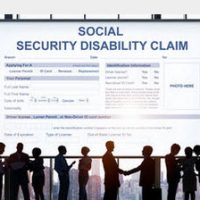 ERISA is a set of complex federal laws which governs employer provided health plans and other types of benefits. It provides protection for workers by providing clear guidelines in filing claims and in handling appeals when benefits are denied. As an experienced Jacksonville long-term disability attorney, we have spent decades studying these laws and how they apply in various situations. When filing a claim, there are five basic steps you need to follow to ensure your rights are protected.
Protecting Your Rights in an ERISA Claim
The Employee Retirement Income Security Act of 1974 (ERISA) sets minimum standards which employers must follow in providing health and welfare benefits to their workers. These laws apply to health insurance, life insurance, pension benefits, and other programs offered. They also cover long-term disability benefits in the event an injury or illness leaves you unable to work.
Provisions in ERISA help to protect your rights to these benefits, but there are specific steps you must follow in filing your claim. These include:
Review your plan summary.
Your first step is to review all policy documents to ensure your condition is covered and that you meet other eligibility guidelines. ERISA requires employers to provide these documents free of charge and in a timely manner at the employee's request.
Make sure all relevant information is included in your claim.
After confirming eligibility, pay close attention to the information you provide in your claim. Be thorough in documenting your diagnosis, doctor visits, and any treatments you have undergone. You will also be required to submit a statement regarding your disability and the impacts it has on your daily life. Provide precise examples of the challenges you face. Avoid exaggerating or understating the situation.
Pay attention to timelines and any correspondence you receive.
Keep track of the date you filed for benefits and any correspondence you receive from the insurer. The Pacer Center lists timeframes for various types of coverage. For long-term disability benefits, the company must inform you of their decision within 45 days, unless an extension is requested.
If benefits are denied, pay close attention to the reasons why.
If your long-term benefits are denied, review the reasons. The most common are non-covered conditions and failure on the claimant's part to provide the proper documentation.
Make sure you have an experienced attorney representing you in your appeal.
If your disability benefits are denied, you have the right to file an appeal. This is your one chance to submit additional information in support of your claim. If you have not had an attorney guiding you up to this point, you should get one right away.
Let Us Help You Today
At Farrell Disability Law, we provide the trusted guidance and professional legal representation you need when dealing with insurance companies and their representatives. When it comes to decisions that could impact your financial security for years into the future, do not take any chances. Contact our attorney and request a consultation in our Orlando or Jacksonville office today.
Resource:
dol.gov/general/topic/health-plans/erisa
pacer.org/health/pdfs/HIAC-h15.pdf
https://www.mydisabilitylaw.com/four-ways-to-maximize-your-social-security-disability-benefits/