Four Deceptive Practices Insurers Use To Deny Long-Term Disability Benefits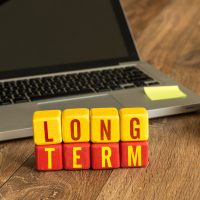 Long-term disability benefits in Florida provide a source of income if you are unable to work. Unfortunately, your ability to collect benefits is contingent on the insurance company approving your claim. Insurance companies have a reputation for being difficult to work with and a financial motive to avoid paying out benefits. When filing your long-term disability (LTD) claim, be aware of the following four common and deceptive practices they are likely to employ.
Insurance Practices To Deny Or Delay LTD Claims
The insurance business is a booming industry. According to the National Association of Insurance Commissioners (NAIC), insurance companies take in more than $23.4 billion in net earnings each year. Protecting their profits is a primary priority and one of the ways they do this is by avoiding paying out on claims.
While there are state regulations insurance companies in Florida must follow, they still have a large amount of leeway when it comes to reviewing long-term disability (LTD) claims. Practices they may employ that could result in denied or delayed benefits include:
Making repeated requests for information: IInsurance companies often request an excessive amount of information when processing claims and may require you to submit the same documents repeatedly. This is a stalling tactic that is against guidelines imposed by the Employee Retirement Income Security Act of 1974 (ERISA), a federal law that sets minimum standards for how employer-provided benefits are administered.
Not communicating with your doctor: You will need to submit an Attending Physician Statement (APS) from your doctor with your original disability benefit application. Many doctors mistakenly believe their role is done after completing this form. The fact is that they will be required to submit additional forms and documents on a regular basis for you to continue to collect disability benefits. By not communicating with your doctor regarding these requirements, the insurance company has reason to deny your claim.
Gathering evidence against you at home: Field interviews are common practice in reviewing long-term disability claims. However, be aware that when the insurance representative visits your home, they will be looking for any evidence that can be used against you. Sports equipment laying around, construction projects that are in the midst of being completed, a lack of medical equipment, and even statements from neighbors may be used to dispute your claim.
Hiring private investigators: Considering the total amount of money the insurer would have to pay out if your claim is approved, it is well worth the cost on their part to hire private investigators to gather incriminating information that can be used to deny your benefits.
Let Us Help You Today
Whether filing for LTD benefits, Farrell Disability Law helps to protect you against deceptive practices that could result in denials or delays. To get our team on your side, contact our Jacksonville long-term disability attorney and request a consultation in our office today.
Resource:
naic.org/documents/topic_insurance_industry_snapshots_2018_health_ins_ind_report.pdf
https://www.mydisabilitylaw.com/older-adults-and-long-term-disability-insurance/