Older Adults And Long-Term Disability Insurance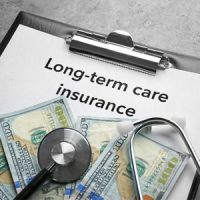 As medical advances allow people to live longer, the number of older adults in the U.S. is increasing. Alongside medical care, quality of life has improved as well and people are delaying retirement and remaining in the workforce longer. Part of this is fueled by concerns over future financial needs. Many older adults rely on their income to make ends meet. Unfortunately, long-term disabilities can easily derail their plans. Long-term disability insurance helps to protect you in this situation. It is important to be aware of the potential benefits that are available, both through your employer and through the Social Security Administration (SSA).
Your Rights To Employer-Provided Long-Term Disability (LTD) Benefits
There are no laws that require your employer to provide long-term disability benefits. However, according to the Insurance Information Institute (III), roughly half of large and mid-size companies do offer this type of insurance as part of their overall employee compensation package. These benefits typically provide up to 60 percent of your income in the event an injury, illness, or chronic health condition keeps you from working.
While long-term disabilities can happen at any age, older adults are particularly susceptible. The older you get, the more likely you are to suffer mobility and cognitive issues that make accidental injuries more likely to happen. You are also more likely to suffer adverse effects due to underlying health issues that make it harder to perform tasks on your job. Other than accidents, common causes of long-term disability among older adults include:
Arthritis;
Blood disorders;
Cancer;
Diabetes;
Heart disease;
Liver damage;
Kidney problems;
Respiratory diseases.
To ensure you are protected in the event a long-term disability does occur, it is important to thoroughly review employer-provided long-term disability insurance policies that are in place. Under the Employee Retirement Income Security Act of 1974 (ERISA), you have a right to request copies of all policy-related documents, free of charge. Pay close attention to the terms under which you are covered, any excluded conditions, and the total amount of benefits you are entitled to receive.
Older Adults and Social Security Disability Insurance (SSDI)
In addition to employer-provided long-term disability benefits, you may also be eligible for Social Security Disability Insurance (SSDI). These benefits are available based on your income and the amount of time you worked. According to the Social Security Administration (SSA), older adults make up roughly 23 percent of long-term disability claimants. More than a third eventually progress to claiming SSDI.
In addition to reviewing employer-provided policies, take the time now to review potential future SSDI benefits. Eligibility guidelines and information about covered conditions are available online, as are benefit calculators that can give you a general idea of amounts you may be entitled to.
Contact us Today for Help
At Farrell Disability Law, we can help ensure you get disability benefits you are entitled to. Call or contact our Jacksonville long-term disability attorney online and request a consultation in our office today.
https://www.mydisabilitylaw.com/five-frequently-asked-questions-about-social-security-disability-benefits/