Frequently Asked Questions About the Coronavirus and Impacts on Social Security Disability Benefits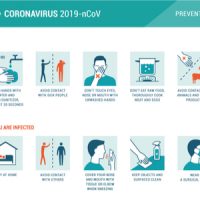 COVID-19, otherwise referred to as the coronavirus, has affected every area of our lives. In addition to public health threats, there is concern over the financial impacts of the pandemic. In addition to school and non-essential businesses closures, government agencies are also affected. Many are operating on reduced hours and are prohibiting in-person visits. As a result, people are warned to expect delays. If you have applied for or are receiving Social Security disability benefits, you may be wondering how this will impact your case. Our Orlando Social Security disability attorney provides answers to some of your most frequently asked questions.
Answers To Questions About How The Coronavirus Impacts SSDI 
Social Security disability insurance (SSDI) provides benefits for people who are unable to work as a result of accidental injuries, illnesses, and chronic health conditions. These benefits are administered through the Social Security Administration (SSA). Like so many other businesses and government agencies, the SSA is having to modify certain services as a result of the coronavirus pandemic. The following provides answers to commonly asked questions about applying for or receiving these benefits:
Will I continue receiving my Social Security disability check? The SSA is continuing to provide monthly benefits. Direct deposits will be done automatically. However, if you get a disability check via the U.S. Postal Service, you will need to monitor the situation for delays or interruptions on their end.
Can I still apply for SSDI benefits? If you are not currently receiving Social Security disability benefits but meet eligibility guidelines, you may still submit an application. While you typically have the option of applying through your local SSA office, you will need to complete all tasks either via phone or online.
What information do I need to apply for disability benefits? You will need personal information about yourself, your work history, and your medical condition. Unfortunately, obtaining some of this information from employers or doctors during the pandemic may prove challenging. DO NOT let this prevent you from applying. Our Florida Social Security disability attorney is here to help.
Will I receive a coronavirus stimulus check? On March 27, 2020, the Senate passed a record breaking $2 trillion dollar coronavirus stimulus package. This entitles tax payers to a $1,200 economic impact to help offset losses caused by the pandemic. Regardless of whether you are still working or have already been approved for disability benefits, you are entitled to this check.
Do I need to file a tax return to get a stimulus check? If you are currently on disability, you do not need to file a tax return. The SSA is working closely with the Internal Revenue Service (IRS) to ensure delivery in the same manner as you receive your SSDI benefits.
Let Us Help You Today
At Farrell Disability Law, we are dedicated to helping you through this difficult time. Call or contact our office online to speak with our Social Security disability attorney today.
Resource:
wsj.com/articles/house-lawmakers-race-to-washington-to-ensure-coronavirus-stimulus-passes-11585318472
https://www.mydisabilitylaw.com/how-stress-over-the-coronavirus-impacts-those-with-long-term-disabilities/