How Long Do Long-Term Disability (LTD) Benefits Last?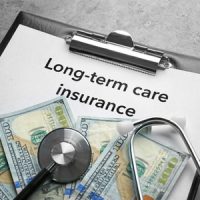 Long-term disability (LTD) insurance helps to supplement lost income in the event injuries or illnesses prevent you from working. Many people have LTD policies provided through their employers. You can also supplement this coverage by purchasing an additional policy through a private company. One of the most common questions we hear from clients concerns the extent of time they will be entitled to collect long-term disability benefits. This will depend on the exact terms of your policy.
Determining The Length Of Time You Can Collect Long-Term Disability Benefits
Most people think long-term disabilities will never happen to them, particularly if they are young or in otherwise good health. Unfortunately, serious illnesses and injuries can impact you at any time and prevent you from working for a period of months or even years. In these situations, disability insurance provided by your employer provides a safety net, helping to ensure you and your family are provided for.
LTD policies cover disabilities that prevent you from working for over one year. To determine how long you are entitled to receive LTD benefits, review the terms of your policy. The Employee Retirement Income Security Act of 1974 (ERISA) requires employers to provide copies of all policy-related documents to their workers, free of charge. The benefit period, as well as other important information such as the benefit amount and policy exclusions, will be included under the summary of coverage. Generally, benefit payment periods range from between two, five, and ten years.
Should You get Additional LongTerm Disability Coverage?
If your LTD policy only covers you for a few years, you may want to consider additional coverage. To accurately assess the need, it is important to be aware of how long most long-term disabilities last. According to Guardian Life Insurance, the average amount of time to collect long-term disability benefits is 2.5 years. However, this is only an average. Depending on the underlying cause, long-term disabilities could prevent you from working for the rest of your life.
You can purchase additional LTD insurance to supplement your employer-provided policy through private insurers. While longer benefit periods naturally cost more, you may be able to find one that extends for ten years or even until you reach retirement age for not much more than you would pay for a five-year policy. Those most likely to benefit from a longer benefit period include:
People who work in physically demanding occupations, such as construction workers;
Those who rely on their hearing or vision heavily, such as musicians, sound engineers, emergency workers, and truck drivers;
Those who rely on fine motor skills, such as doctors, dentists, and assembly workers;
Anyone with extensive student loan debts, which would still need to be repaid despite a long-term disability.
Let Us Help You Today
At Farrell Disability Law, we help to ensure people suffering from long-term disabilities get the benefits they are entitled to. For help in filing your claim, contact our Jacksonville long-term disability attorney and request a consultation in our office today.
https://www.mydisabilitylaw.com/five-common-questions-about-long-term-disability-insurance/