How Will an Independent Medical Exam Impact My Rights to Disability Benefits?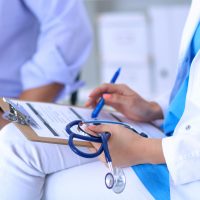 Despite having clear documentation from your doctor, you may still have to participate in an independent medical exam (IME) before employer provided long-term disability benefits are approved. Unfortunately, while the doctor involved is supposed to be impartial, insurers are often able to use information obtained during this appointment as a reason to deny, delay, or reduce your benefits. It is important to be aware of what to expect from these exams and how they could impact your particular claim.
What Will the Doctor Be Looking for in an IME? 
When you file a claim for long-term disability benefits through your employer, you are subject to the terms of your policy. People often overlook the fact that insurance companies are for-profit business, meaning they have a financial motive to avoid paying out on your claim. One of the tactics they frequently use is to insist on an independent medical examination (IME). While 'independent' implies impartiality, the fact is that the doctor they are sending you to is on their payroll. Since they are footing the bill, this generally gives them the right to dictate the medical provider you see.
The main goal of this visit is to ensure that your condition qualifies and is indeed serious enough as to justify disability benefits. According to the Department of Labor (DOL), there are four primary pieces of information that the doctor will focus on through the exam:
The medical diagnosis you have received from other providers, which is what you claim is based on;
The exact or underlying causes of your injury or illness and how it progressed to a disability;
The prognosis your doctor gave you in terms of recovery;
The level of maximum medical improvement (MMI) you are expected to reach.
Maximum medical improvement concerns how much you are likely to heal as a result of treatment. In some cases, you may be able to eventually regain mobility in a matter of months. In others, disabilities may be long-term or even permanent. This and other information obtained will factor in to whether your long-term disability benefits are denied or approved.
What to Watch Out for in Your Independent Medical Exam
If your long-term disability claim is denied due to the results of your IME, you have the right to appeal under the Employee Retirement Income Security Act of 1974 (ERISA). However, as this can be a complicated process, you will want to take some steps to increase your odds of 'passing' this exam:
Cooperate with the doctor and avoid being defensive or confrontational;
Be specific in describing your symptoms and their severity;
Do not exaggerate your condition but don't downplay it either;
Avoid oversharing, particularly about other areas of your life. Address only issues pertinent to your medical condition.
Let Us Help You Today
If you suffer a disability and are scheduled for an IME, speak with our Orlando long-term disability attorney before your visit. Call or contact Farrell Disability Law online to request a consultation in our Orlando or Jacksonville office today.
https://www.mydisabilitylaw.com/be-your-own-advocate-when-it-comes-to-long-term-disability-benefits/